Bali Itinerary
Guest Blog Edition
Getting there
You will need to fly into Ngurah Rai International Airport in Denpasar (DPS). Prepare yourself for a 20+ hour flight. You can also plan your layover to be long enough to see another country. To get there, we flew from New York City's JFK Airport on Philippine Airlines. We also flew Philippine Airlines when we traveled to our next two destinations; Cebu (which requires another layover in Manila) and El Nido, Palawan- which is a quick one hour flight.
To enter Bali from the U.S you must have a valid passport expiring in no less than 6 months from the date of arrival and two blank passport pages on it. No visa is required for visits of 30 days or less. Travel requirements can be found here for referral.
Thoughts On Philippine Airlines
The service on this airline was great, they fed you often and the seats were very comfortable- even in coach! All for less than $1300 USD; yes, $1300 USD. This included all the flights from JFK, throughout South East Asia, and back home. We browsed several sites and also tried to book using a travel agent, but found that booking on our own using the Travelocity multi-city tool, was the best and most cost efficient option for us.
Total Length of this trip: 19 days and it was an absolutely life changing experience. Planning this trip was very time consuming but absolutely worth it. Below I will share some of our highlights to make your trip planning a bit more seamless.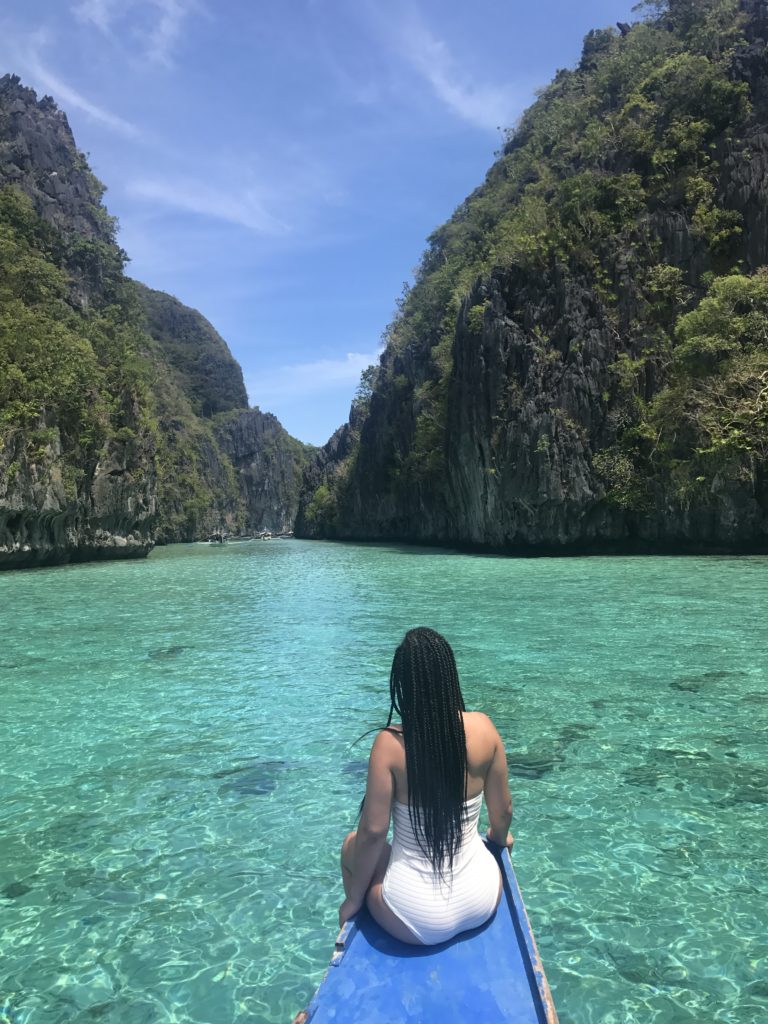 Lodging
We stayed at The Dipan in Seminyak, Bali- a very chic boutique hotel with a beautiful green pool area which made you feel like you were in the middle of the jungle. This hotel had great amenities; on-site dining, spa services, free breakfast, and you can stay in your a villa with your own private pool. The Dipan was within walking distance of great bars, restaurants, nightclubs, and our favorite – Potato Head Beach Club.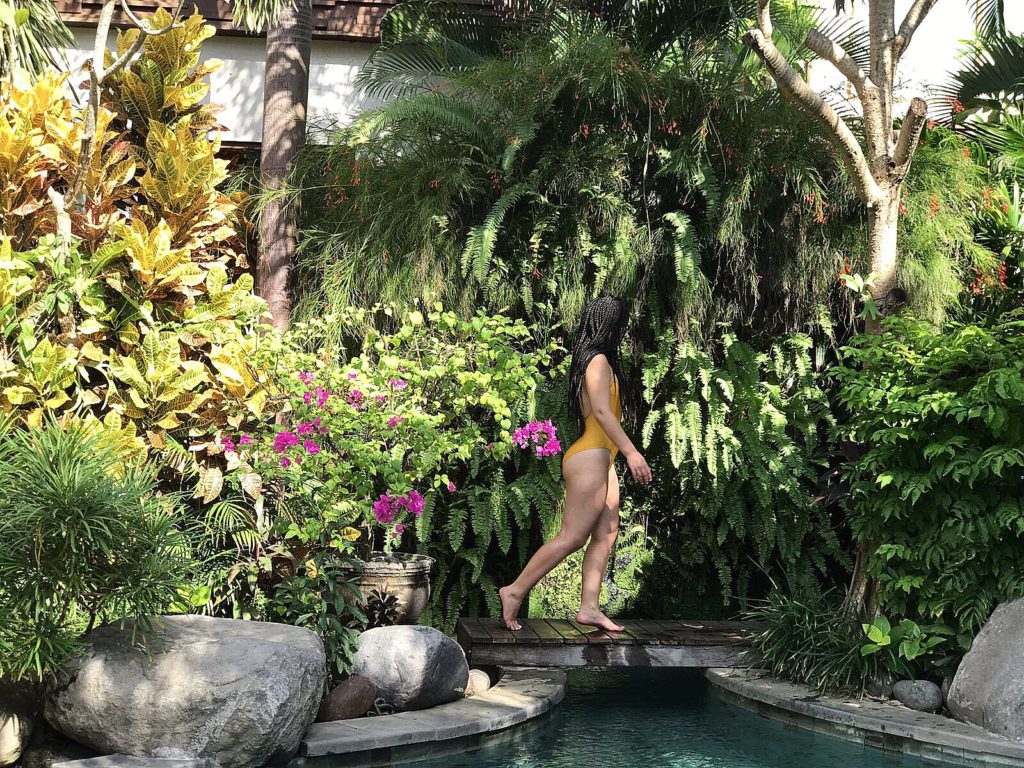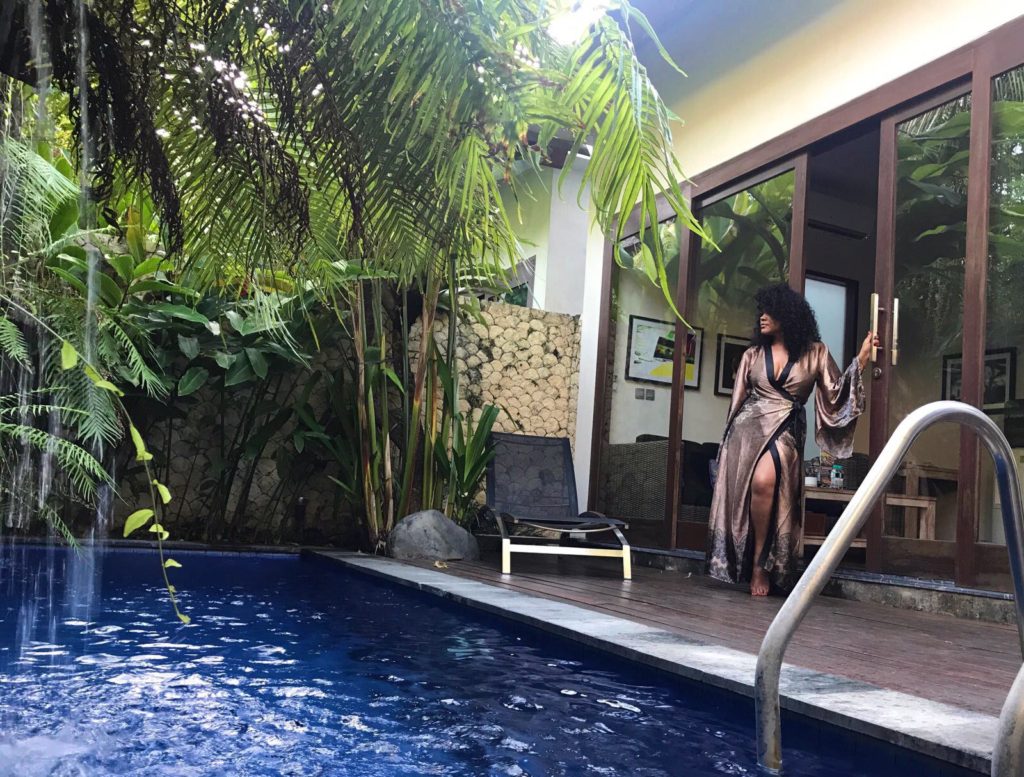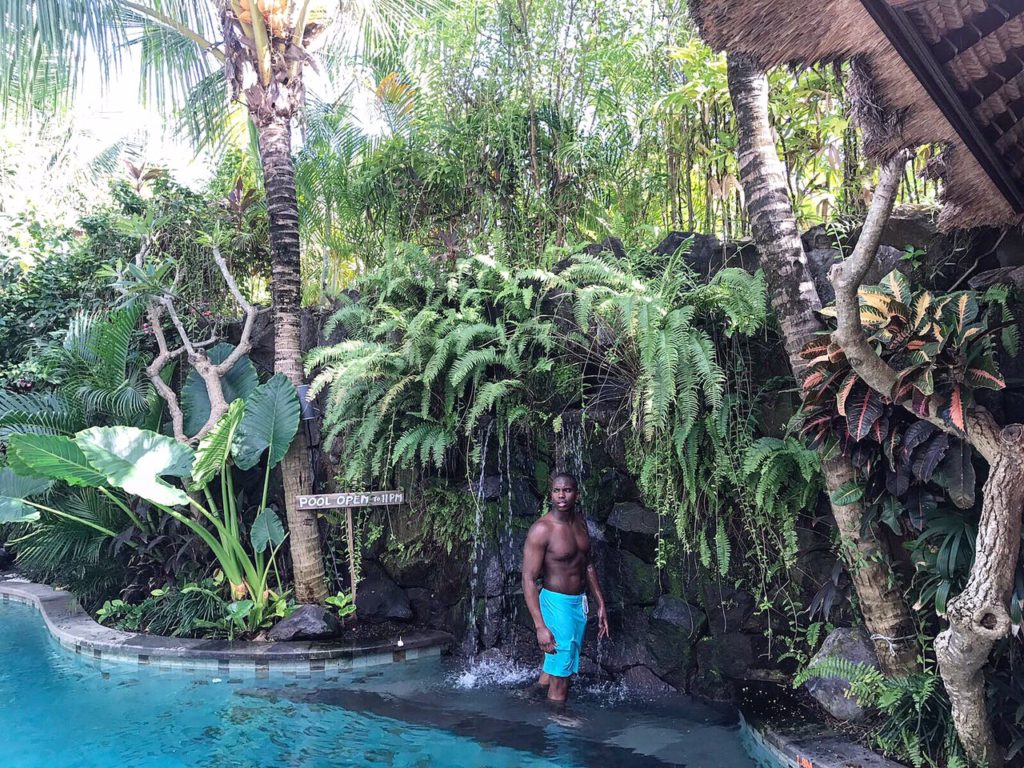 Things To Do
Potato Head Beach Club; we loved it so much we went several times.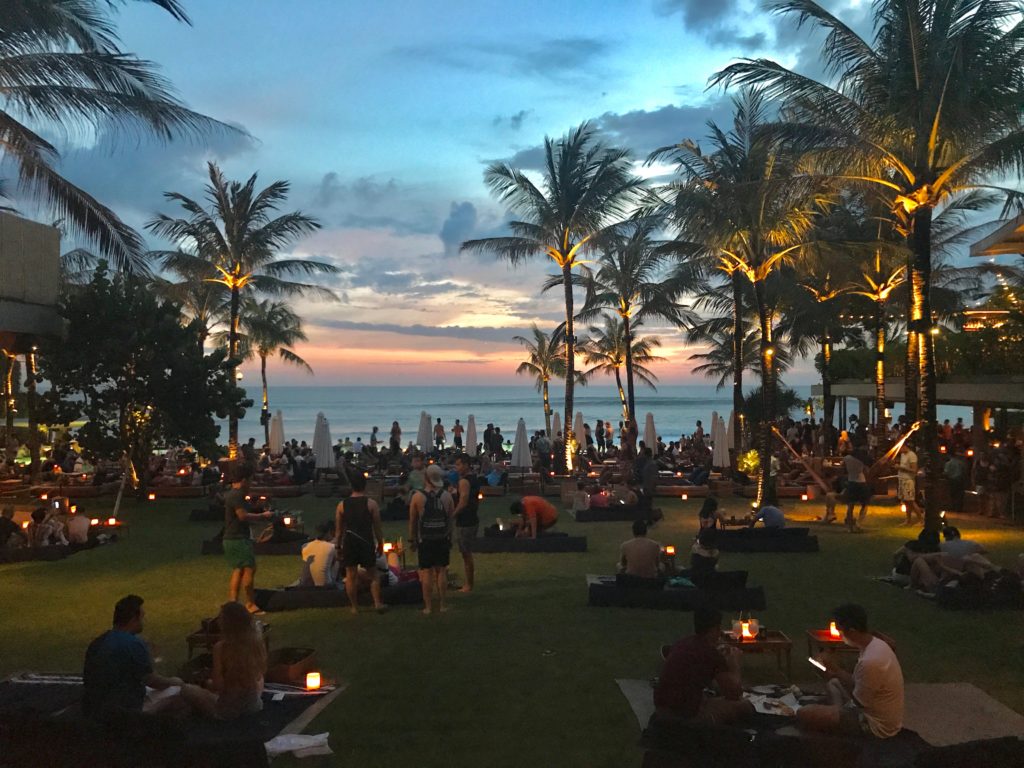 Our trip to Ubud where we experienced the following:
-Ubud Monkey Forest; Great experience but beware, they will jump on you!
-Tagallagang Rice Fields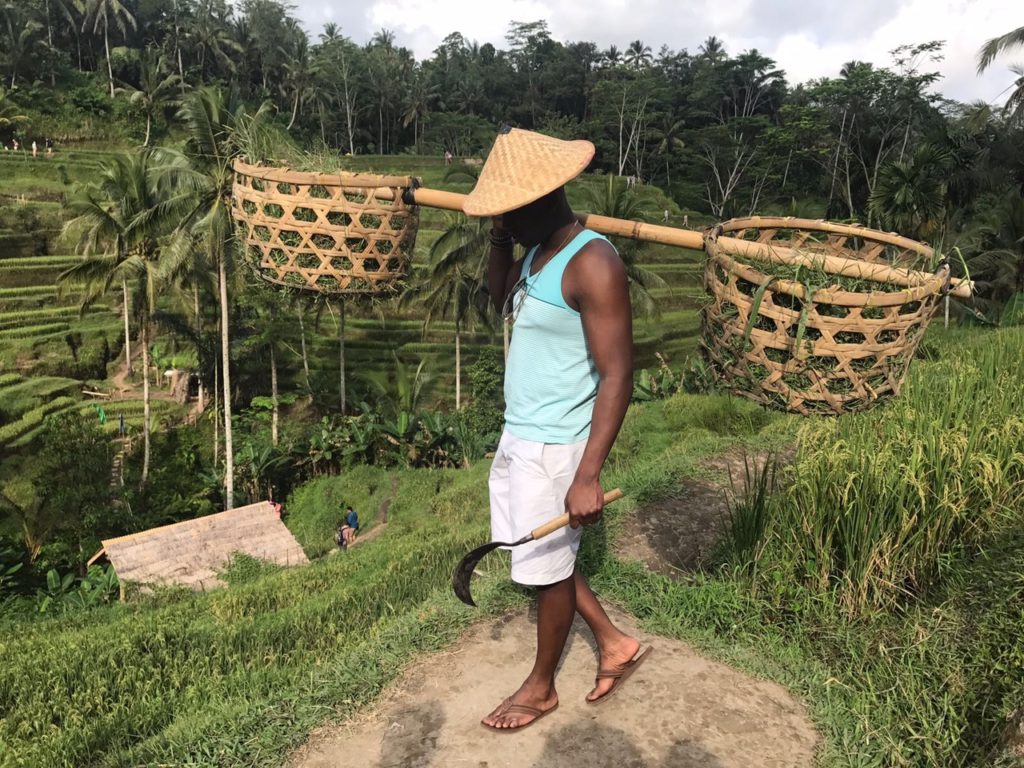 -Ubud Water Palace
-Lunch near Kintamani Volcano overlooking Mount Batur; you can tell your taxi driver "lunch overlooking Mount Batur" and they'll take you right to this restaurant. The view is spectacular!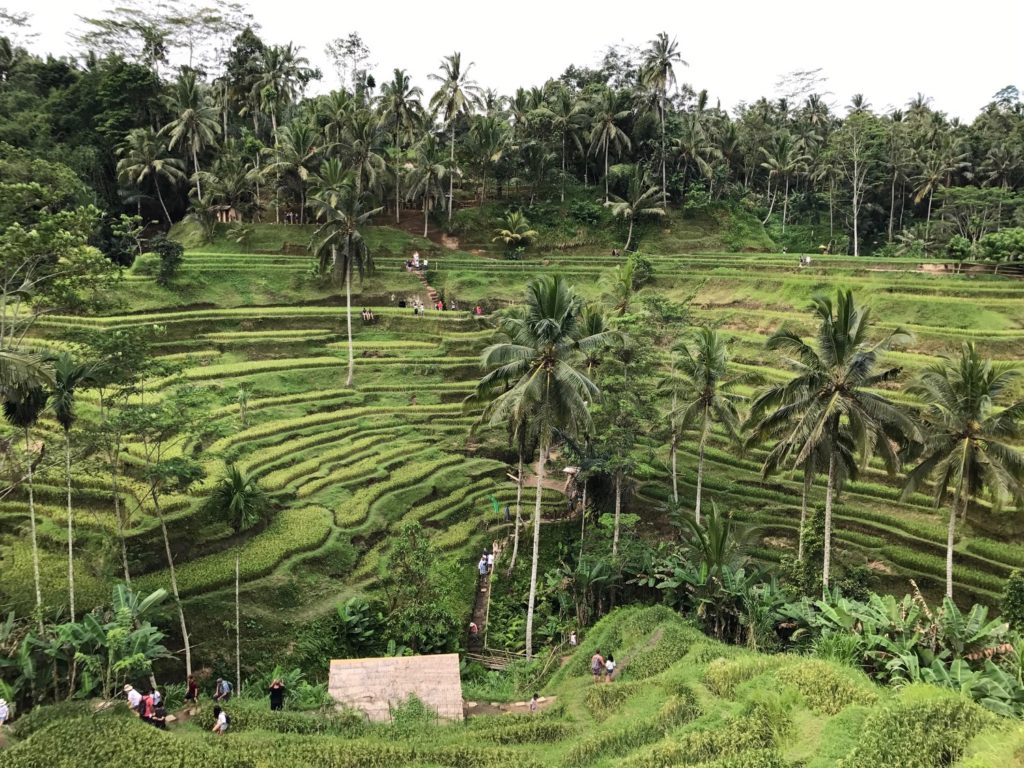 We also visited many temples. Some of the temples we visited included:
-Pura Dalem Agung Padangtegal
-Pura Prajapati
-Pura Beji
-Pura Lempuyang
-Pura Ulun Danu Beratan Temple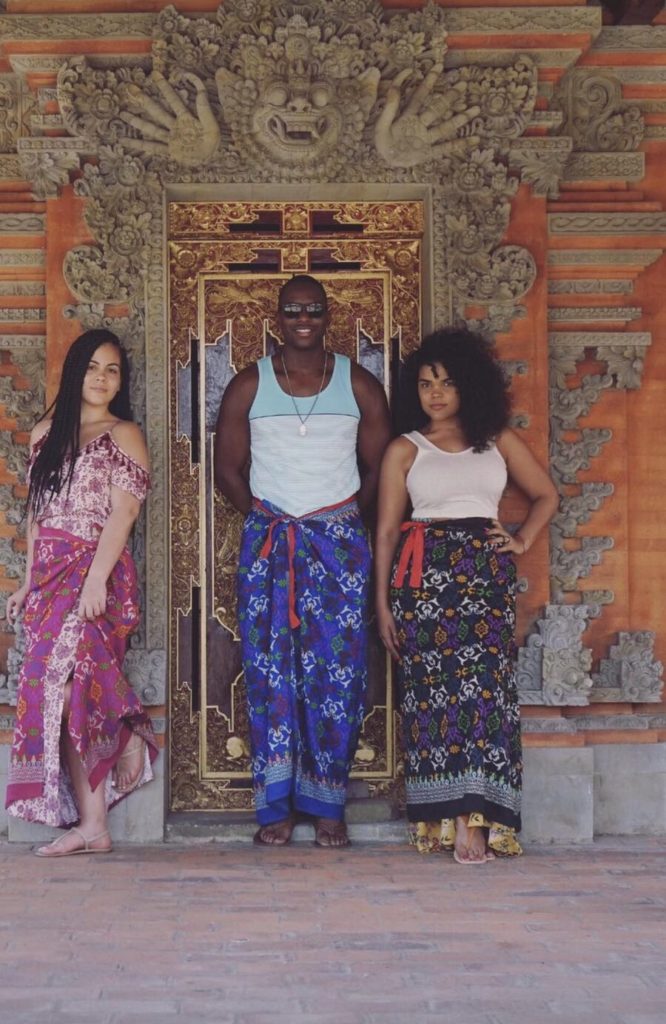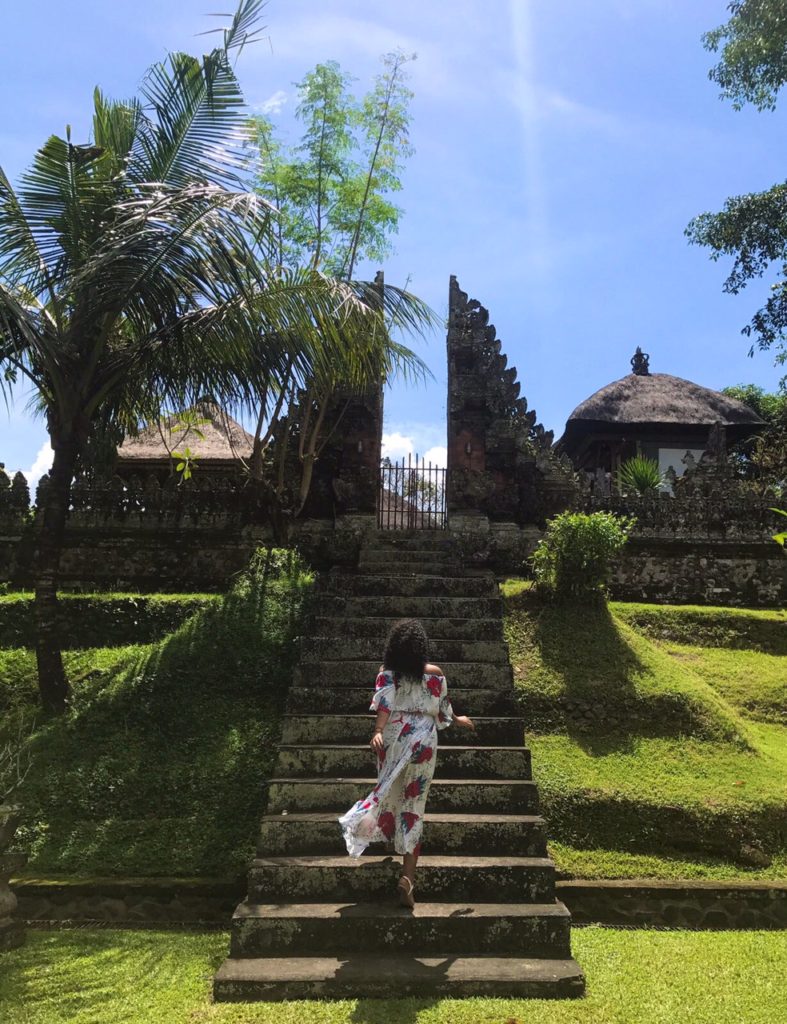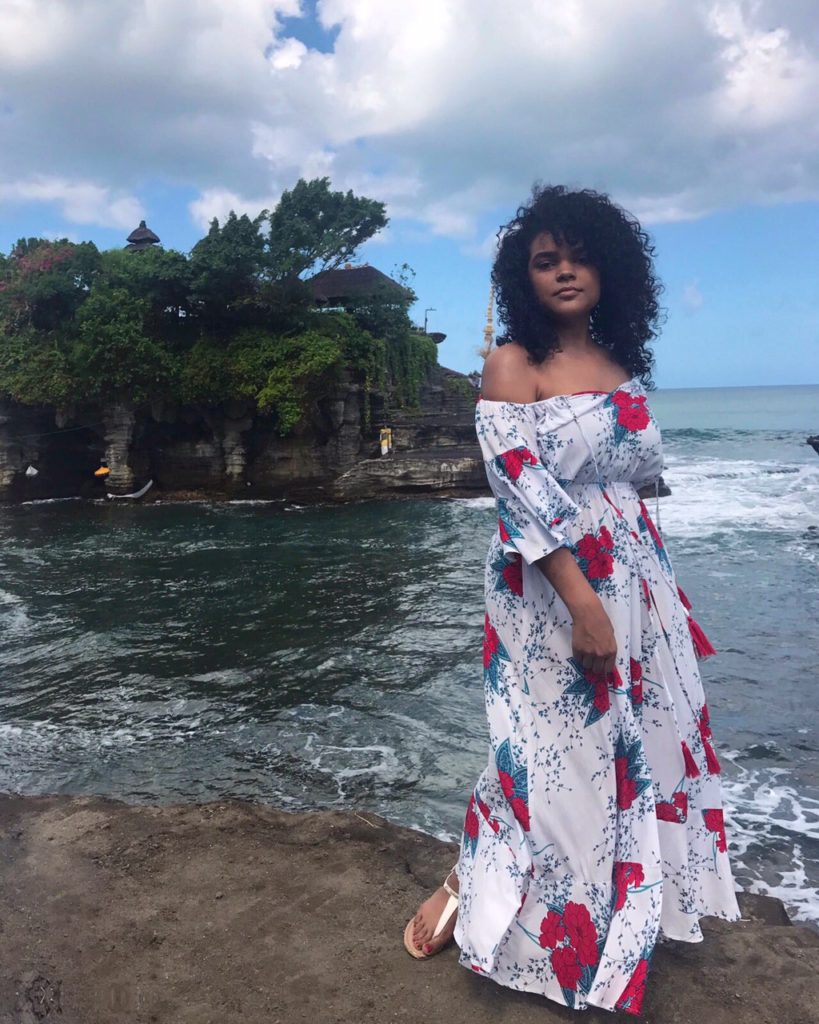 Visiting these temples and learning about their culture and worship rituals is an unforgettable experience. However, before you jump out of your seat and book a trip to Bali expecting an Eat Pray Love experience; here are some things you should know.
Because of the fame of Eat Pray Love, tourism in Bali has grown tremendously (according to the locals). There are many many tourists; especially if you visit between May and October. The downside of many tourists is that they are all over the place, causing a lot of congestion. If you can deal with that then you are good to go!
Tip: You can pay a taxi driver an equivalent of $40 USD and they will serve as your private tour guide for an entire day. You can come ready with your itinerary and have them drive you to all your desired places or you can go with the flow and allow them to take you to the places they feel are worthy of visiting. We did a little of both. Bali is incredibly safe and you will feel completely at ease with any taxi driver.
Guest Blog By Jerlissa Rivas
Twitter & Instagram: @jerliee
If you need more information on Bali checkout our other blog post HERE. We also recommend our guest blogger, Stephanie's blog entry on her website HERE.