On the eastern coast of Central America you will find Belize with jungles to the west and the Caribbean Sea to the east. This beautiful country has a little bit of everything for everyone. However, if you want to experience the slow island life and you are fond of adventure, the itinerary we share below is for you.
Time Traveled: February 2017
Getting Here
U.S citizens only need a valid passport that isn't set to expire during their stay in Belize and with at least one blank page. For stays of 30 days or less, a tourist visa isn't required. For additional information click HERE. Flights range in price depending where you are coming from. Recently, we shared flights on our twitter page for as low at $260 out of JFK.
Money
At the time of our visit in February, the rate was 1 USD = 1.99 Belize Dollar. We found food and drinks to be very inexpensive and our U.S dollars went a long way.
Where To Stay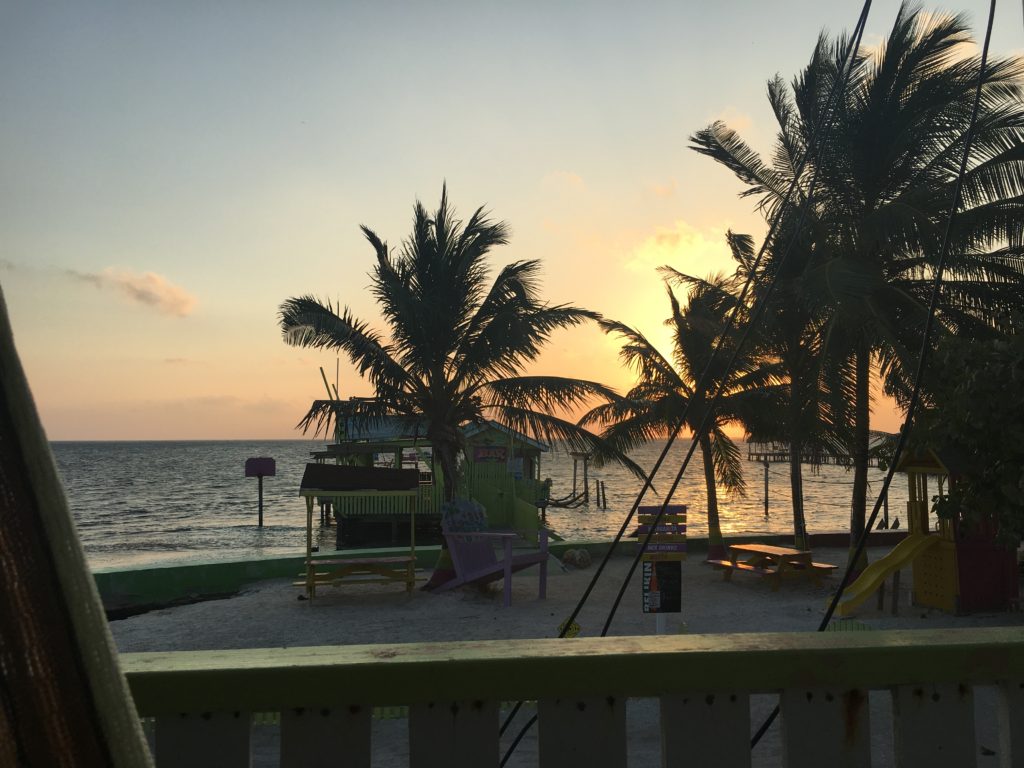 For this trip we stayed in Caye Caulker, a small Caribbean island off the coast of Belize 45 minutes from Belize City. To get to/from Belize City you will have to take a water taxi, info here.
Their Motto In Caye Caulker: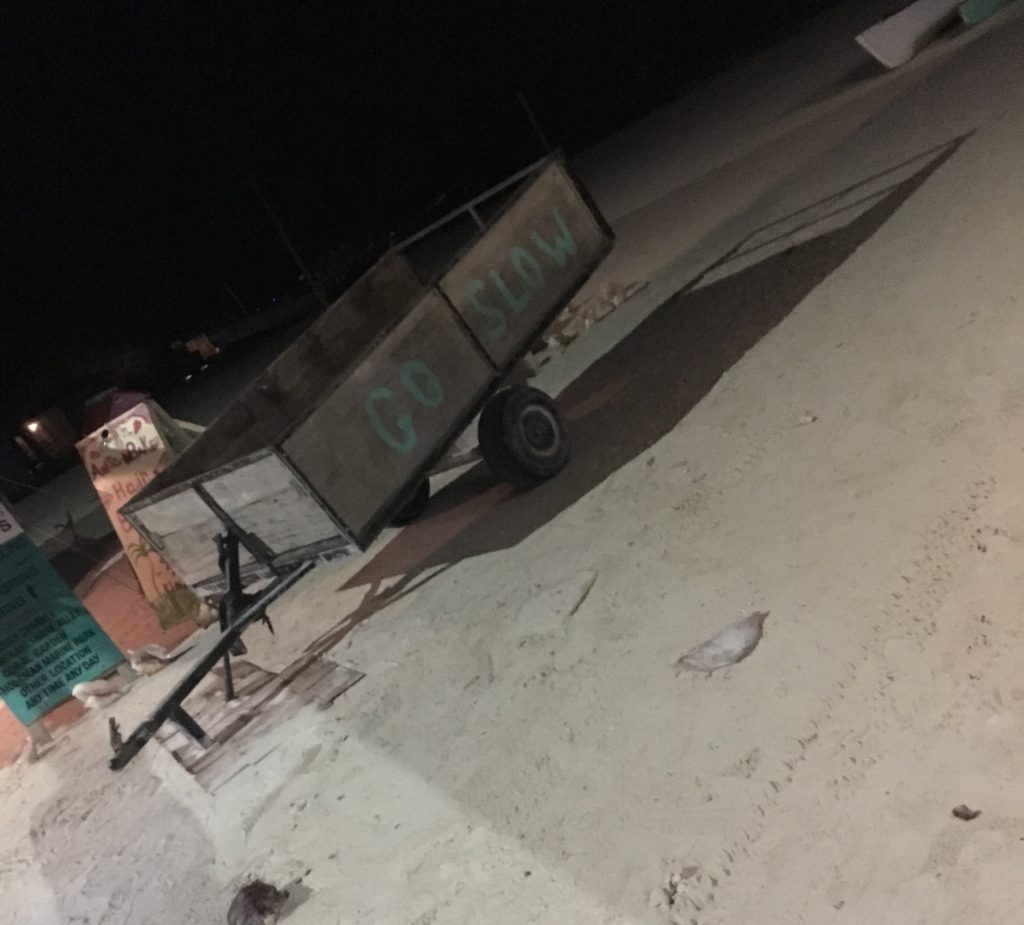 The island life is very slow and has laid back attitude. It is the perfect place to unwind and lose track of time. Caye Caulker is divided by a narrow channel called the Split, where there's a bar and a sandy beach. A trip around town on a golf cart taxi should average about $6, but the island is so small you can walk or bike around anywhere.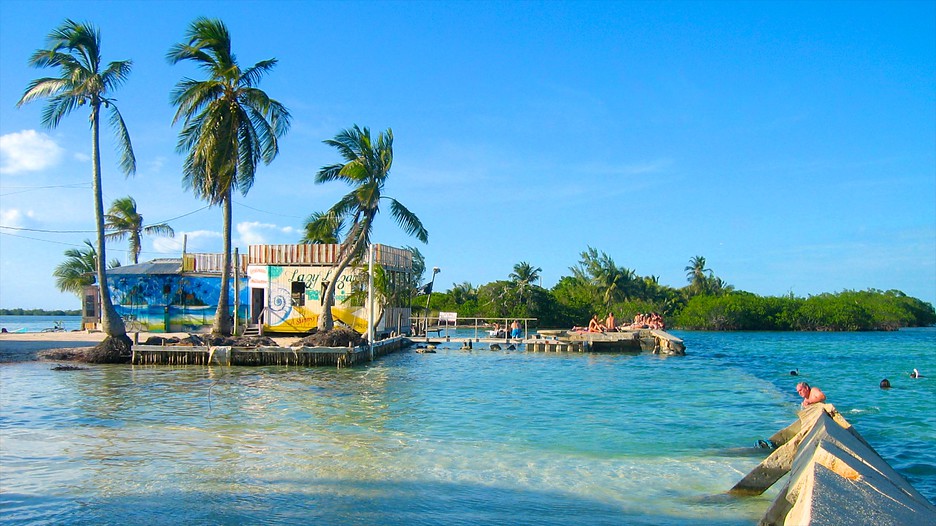 Photo Via Expedia
If you are looking for a very basic but comfortable place to stay, that gives you a local feel you can book this Airbnb we stayed in during our visit. (Get up to $40 off your first Airbnb visit using this link HERE).
Itinerary
Links are provided for the tour companies we used. Make sure you tell them Suzzstravels referred you!
Things Nearby
Wish Willy's
Bambooze
Lazy Lizard
II Bar (Eye Eye Bar)
Friday February 10th
Cave Kayak-Price $75 cash. Includes water taxi terminal pickup, park fees, kayak tour, drop off at the water taxi terminal.
The tour company is GREAT! The Caves Branch River is the longest River Cave System. You will be driven to the top, then you will kayak through it all. You will be 5 hours in the river and caves, constantly moving as you explore the underworld.
Tip: hang on to your valuables! Make sure they are secured. We lost our Go Pro on this adventure.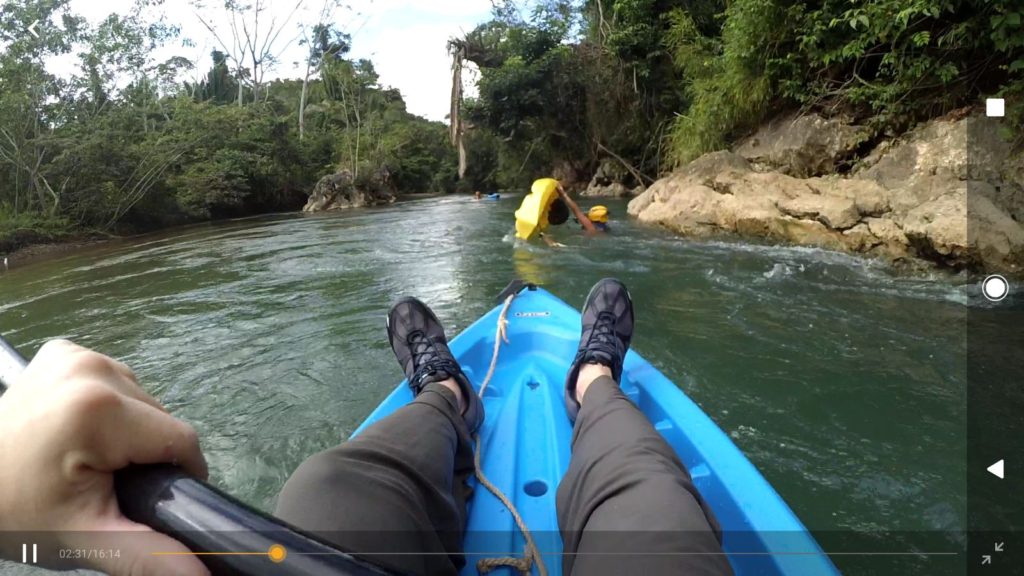 Saturday February 11th
ATM Cave Tour– price avg $190. They pick you up at the Belize City San Pedro Belize Express Boat Terminal. Because the pick up was at 8AM we took the FIRST boat out of Caye Caulker. We crossed 3 rivers, walked through the jungle, and went through a cave we had to swim through, climb and walk. We also had to walk up one ladder! Unfortunately, they didn't allow cameras one this excursion.
Tip: We suggest you bring tennis shoes and a extra pair of socks, bug spray, sunblock, towels, water shoes and a change of clothes.
Sunday February 12th
Lamanai Maya Tour– Price $120 cash. To book contact them online and pay cash upon arriving for the tour. On this tour you see Belize's country side and learn about the Northern Culture. You get to explore by boat the New River and learn about their wildlife such as spider monkeys, crocodiles and birds. You also get to hike up to the temples of Lamanai and explore the ruins.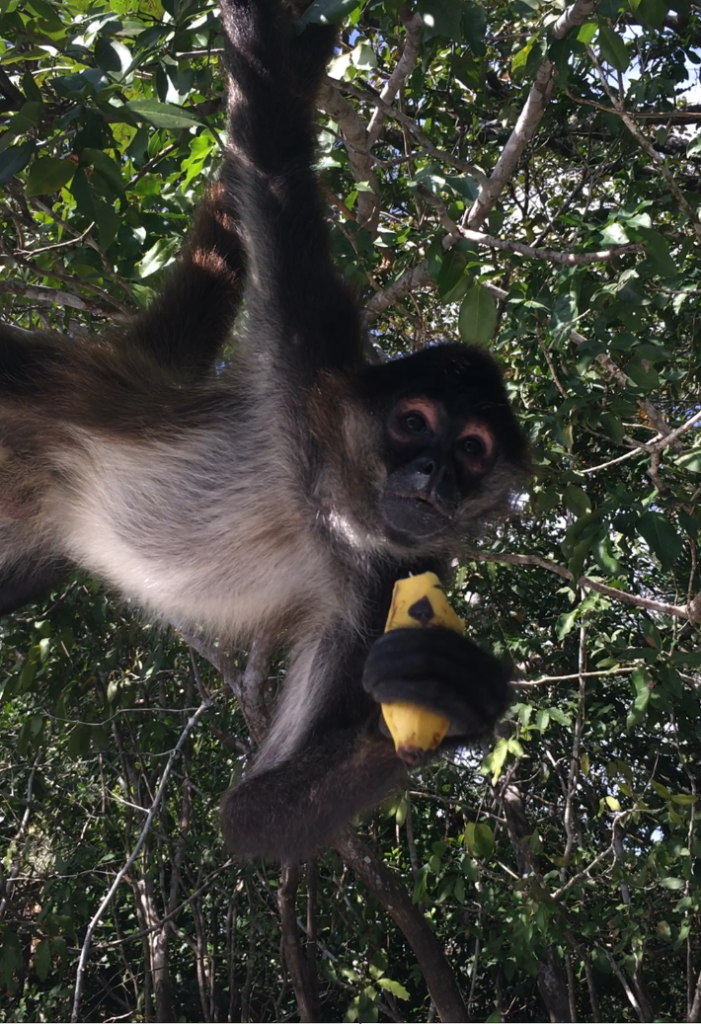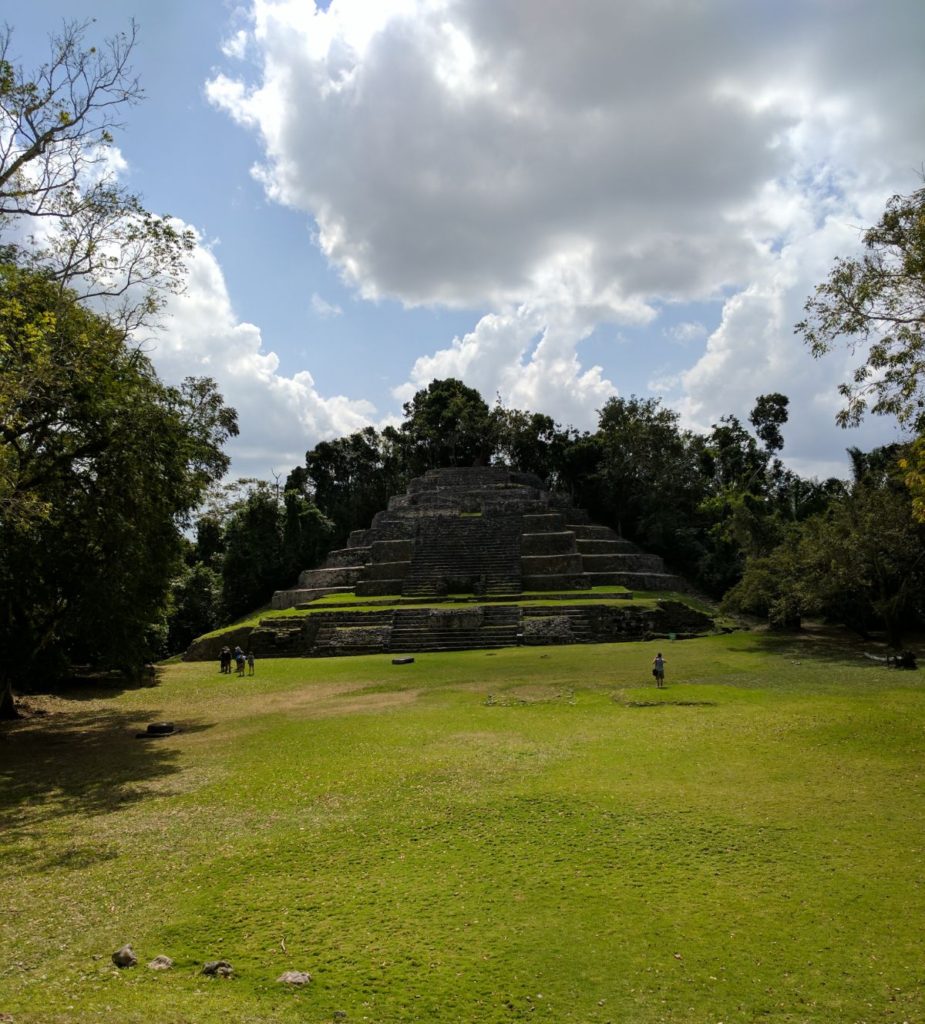 Tip: You have to catch the EARLY water taxi to get to Belize City by 7:45AM
Expand the video and wait for it, we spotted an alligator
Monday February 13th
ATV Jungle Tour– Price $135. Pick up is in Belize City San Pedro Belize Express Boat Terminal at 8AM. Take FIRST Boat from Caye Caulker. On this tour you get to explore the jungle riding ATVs along muddy pathways and inhale the fresh smell of rich vegetation. Discover many species of plants and trees while learning about their use for medicinal or healing purposes.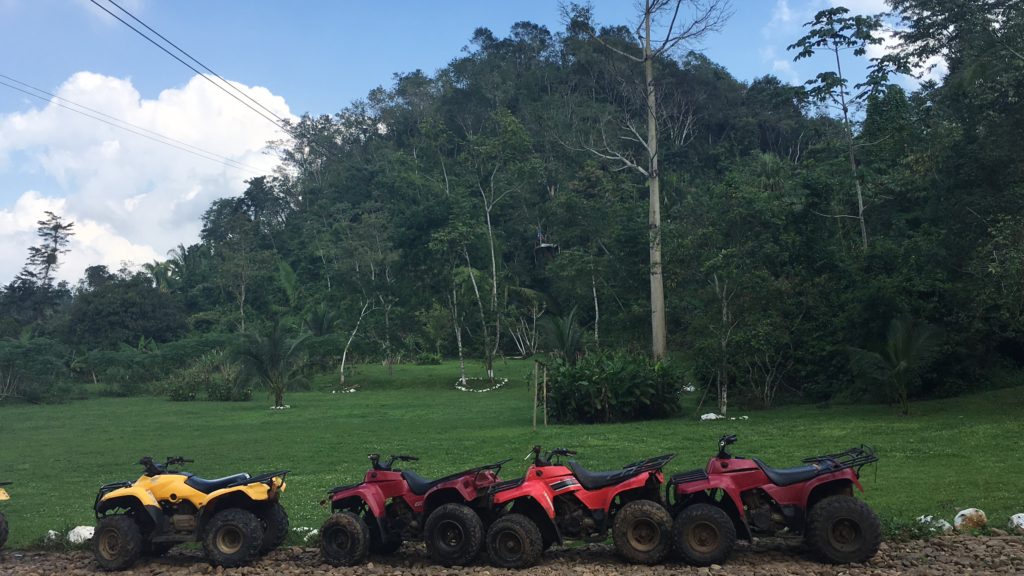 Tip: Make sure to bring bug spray, sunblock, towel, shoes you don't mind getting dirty and change of clothes
Water Taxi Costs and Schedules
San Pedro Belize Express Water Taxi Roundtrip Cost : $27.50
One way Cost : $16.50
Taxi Schedule
Caye Caulker to Belize City :
6:30AM, 7AM, 8AM, 9AM, 10:30AM, 12PM, 1:30PM, 3:30PM and LAST BOAT is 5PM
Belize City To Caye Caulker:
8AM, 9AM, 10:30AM, 12PM, 1:30PM, 3PM, 4PM, 4:30PM and LAST BOAT is 5:30PM

Note: If you miss the last Water Taxi for any reason you can take a 15 minute airplane shuttle. The cost is $185BZD ($95US) so try not to miss it!
We hope our itinerary inspires you to visit this beautiful country! Don't forget to tag us on your travel pictures on Instagram using the hashtag #suzzstravels. Share with us if you book any of these fares and how it goes!
As always Safe Travels,
Yesenia G
Adventurous contributor for Suzzstravels