We always get asked about the best time to travel, ways to snag flight deals, what websites we use etc. We constantly share tips on both our Twitter and Instagram story, so we decided to compile them into one blog post. Grab a pen and paper and take some notes.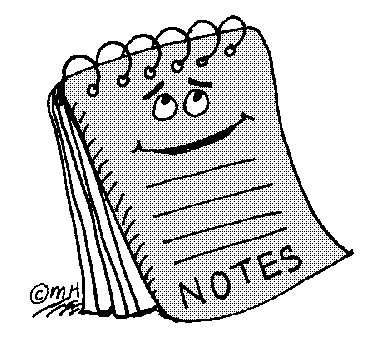 What are dead zones and why should you care?
Simply put: off peak travel periods in which demand to travel isn't high bringing in many travel deals for those looking for a less expensive time of year to travel. With that being said, i'm sure you are now asking what time frames are considered "dead-zones". The first would be Jan-Feb with the exception of Valentines weekend and Super Bowl destinations (remember high demand to travel brings higher prices). Another dead zone takes place mid August-September and the first two weeks of November before the holiday travel craze kicks in.
What websites are good for Hotel bookings? (last minute options included too)
You never know when a good minute hotel deal will suddenly pop up. Often, when hotels have unsold rooms they release them at lower prices to get them sold. Make sure you click the links we provide and bookmark them. Below are just a few of the websites we have used and/or recommended:
a website known as "Europe's biggest portal for city and vacation apartments". Its available to for bookings all over the world. The website offers really competitive pricing
Combines all results of the 3 sites mentioned above, into one search so its easy for you to compare prices and see options.
GoWithOh: this website is similar to the concept of Airbnb. It has expanded to included multiple parts of the world (when we first started using it was only available for Europe.

Homestay: Traveling solo doesn't have to be expensive or lonely. This website has local host families renting out their rooms to people all over the world. Many hosts have multiple rooms available for rent just incase you and your friends are looking for some affordable options. Many host families even offer meals included in their price.


What are some good websites to check flights?
Many of the websites listed below are available in other countries too. Bookmark the following links:

Google Flights: We have a tutorial on some of the ways to use this website on our Instagram Highlights
Fly.Com
Skyscanner App
Expedia
AirWander: We love this website because it gives you a calendar price map PLUS it lets you add stop overs & layovers. The site shows you what stopover/layover destinations would be less expensive as well. Checkout our Instagram Highlights under "Booking 2 in 1" to see a brief tutorial.Some Additional Tips To Keep in Mind
Competition drives prices down. If the home airport has a lot of competition among airlines you are more likely to see price dips for flights. If you're in a smaller airport or an airport with one dominant airline in place, you're less likely to see deals as often.
Keep in mind: if you're trying to travel during a time that Travel to that destination is in high demand, prices usually increase NOT decrease. Law of supply & demand. So book ahead of time when you see a price you're comfortable with. It is easy to get caught up in trying to get the "lowest fare" but you have to be realistic about the time you want to travel.
Open up your search to surrounding airports. Typically flying into the biggest airport will be less but SOMETIMES the smaller alternative could be less expensive. We see this often with flying into LGA or EWR instead of JFK, for example (All New York surrounding airports). If the alternative airport you're flying into is a few minutes further away, check transportation options and costs vs flying into the main airport & compare the two before booking.For example: a lot of travelers avoid flying into/out of Newark NJ even if they see a good deal. However, the Airtrain offers service from EWR to Manhattan for about $13 one way. There's also shared shuttle options such as Airlink, Super shuttle, Airport express & NYC Airporter.
If you see a good fare for a flight and you're wanting to book a hotel: compare a package price first before booking your flight & hotel/Airbnb separately.
If you are flexible with your dates and/or destination use google flights to see what dates and/or destinations are less expensive to book.

Be familiar with the 24-hour cancellation rule for U.S based airlines. This will enable you to book a great deal when you see it become available while you sort out time off. If you can't make it happen you have 24 hours from the time of booking to cancel it without any fee. Read more about it on this post.
Create a travel fund NOW so that when you are see a fare you like you can afford to book. Plus having a travel fund in place can also help you save money to spend during your vacations. See how we suggest creating one on this post.If you want to make traveling more often happen you can do it! You just need to setup a plan in place to be successful. Hope this information helps. We tried to provide as much as possible we will continue to update it as we continue to remember more of the tools we recommend. Please don't forget to follow us on Instagram, credit our work and tag us on your travel pictures. If you are in New York City, or want to attend our first meet up of the year, get your tickets ASAP more details and ticket information HERE.Safe Travels!