Tim of Year Visited: January
Airline Flown: Air Asia (flown from Chiangmai)
Length of Stay: 2.5 days
Please note this guide is based on a short visit to Cambodia. We hope our pictures and advice help inspire your next visit!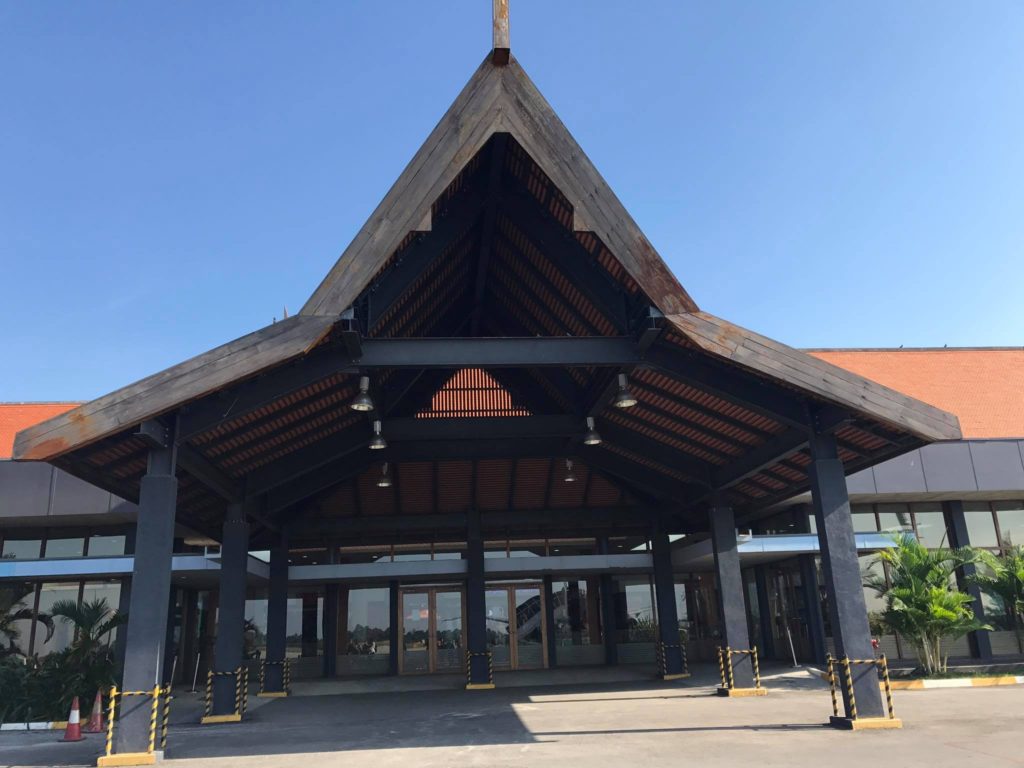 Siem Reap Airport
Travel Requirements & Currency Exchange
U.S citizens need a valid passport and a tourist Visa to visit Cambodia. The passport must be valid for at least 6 months from the date of travel and it must have at least one blank page per stamp. Tourist visas can be acquired online here. Once you receive it via e-mail you need to make sure you print it and take it along with you to present it upon arrival. For additional information regarding travel requirements click HERE.
Tip:We suggest (it is not required) that you sign up for STEP to enroll your trip with the nearest embassy and consulate. It also keeps you up to date with any important information from the Embassy about safety conditions in your destination country.
The official currency of Cambodia is the Cambodian riel. Currently, 1 USD is equal to 4042 RIEL. Keep track of rates by using an app like XE Currency App. Cambodia accepts U.S dollars and your dollars can go a long way in Cambodia. Currency exchange houses/booths are all over the place, however we found that all vendors prefer US Dollars. Keep in mind they are very particular about the condition of the money. They do not take any bills that have damage or marks. If you want to use a credit card there are plenty of places that accept cards, just beware of foreign transaction fees. Also, make sure they charge you in the local currency and not in U.S currency.
Tip: Cambodia has warm weather year round. It is good to keep in mind March-April are the most humid months, while May-June are the hottest months.
Lodging
For this visit we stayed at the Khmer Mansion Boutique. The hotel is located in Siem Reap, in northwestern Cambodia. Average price $89/night. The hotel has 4-star rating and the rate included breakfast and airport shuttle.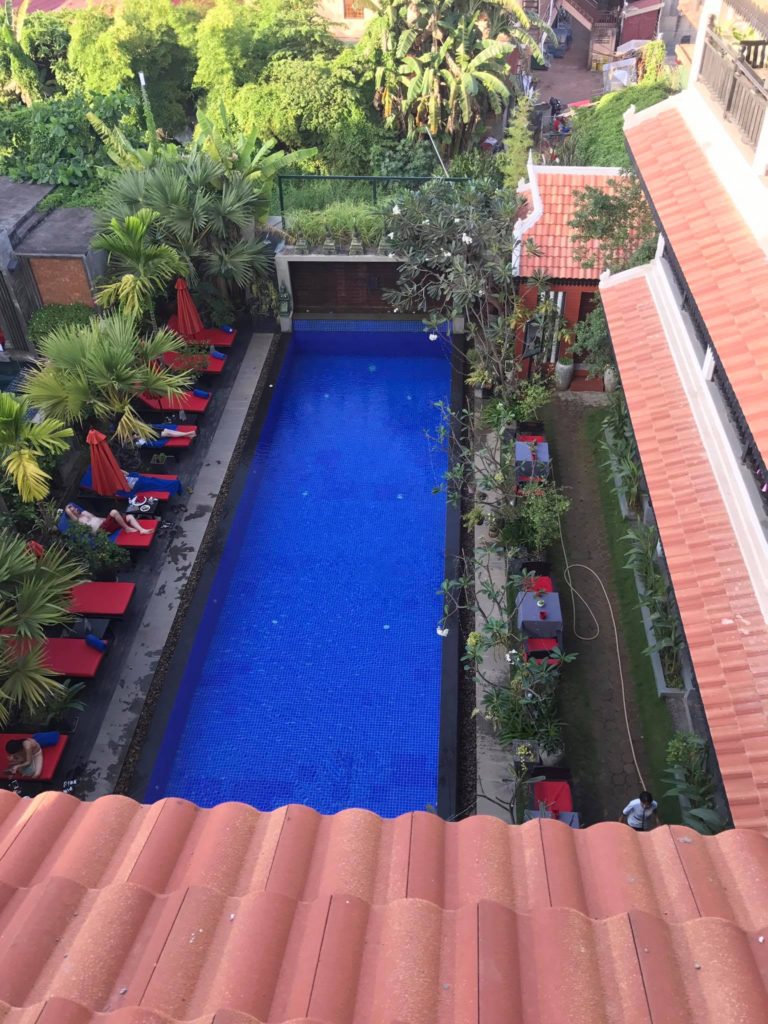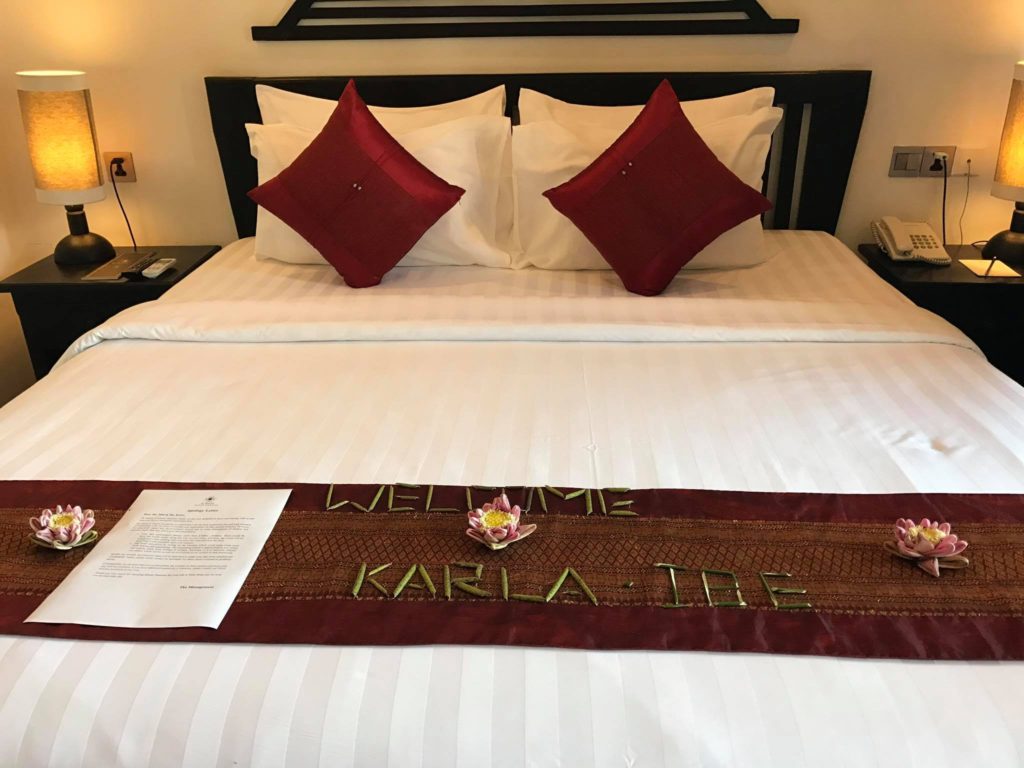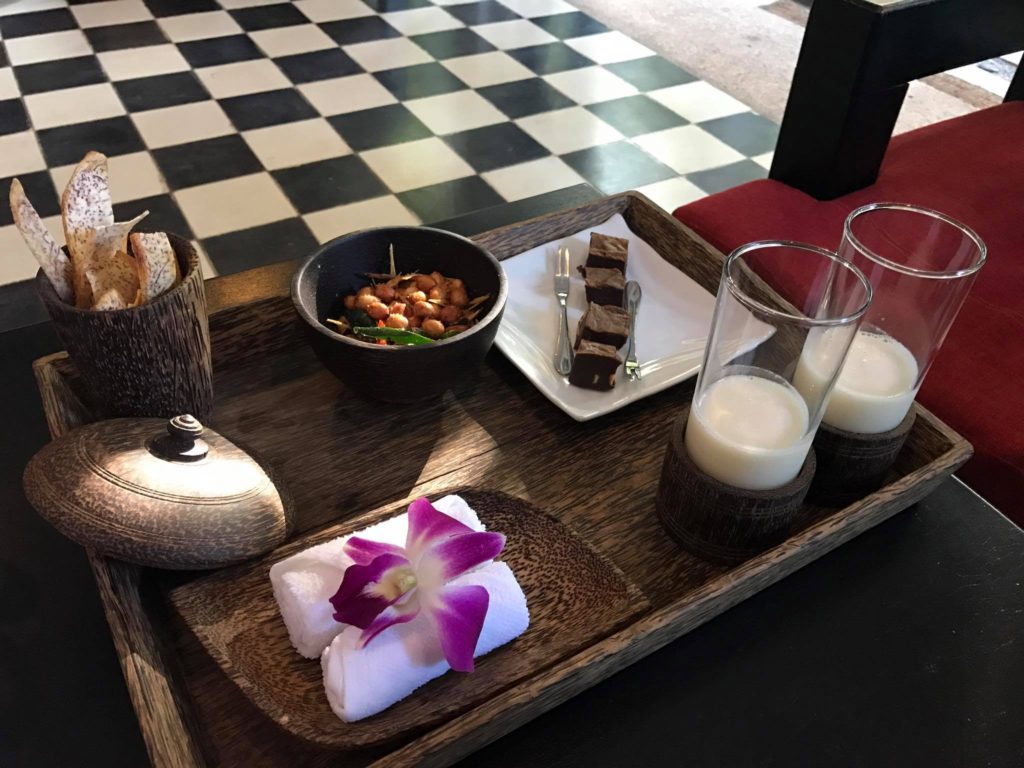 Places Visited & Tours
Angkor Wat
-the largest religious monument in the world. We recommend you visit during sunrise! Not only will you get amazing views but you will also avoid the intense heat later in the afternoon. You can definitely do the complex on your own, but hearing the history from the tour guide gives you a better appreciation for what you're seeing. The guides also know best places to take pictures and know some side entrances to help you avoid large crowds.
Tip: to get $10 off your first booking with Viator, sign up using this link.
Sunrise over Angkor Wat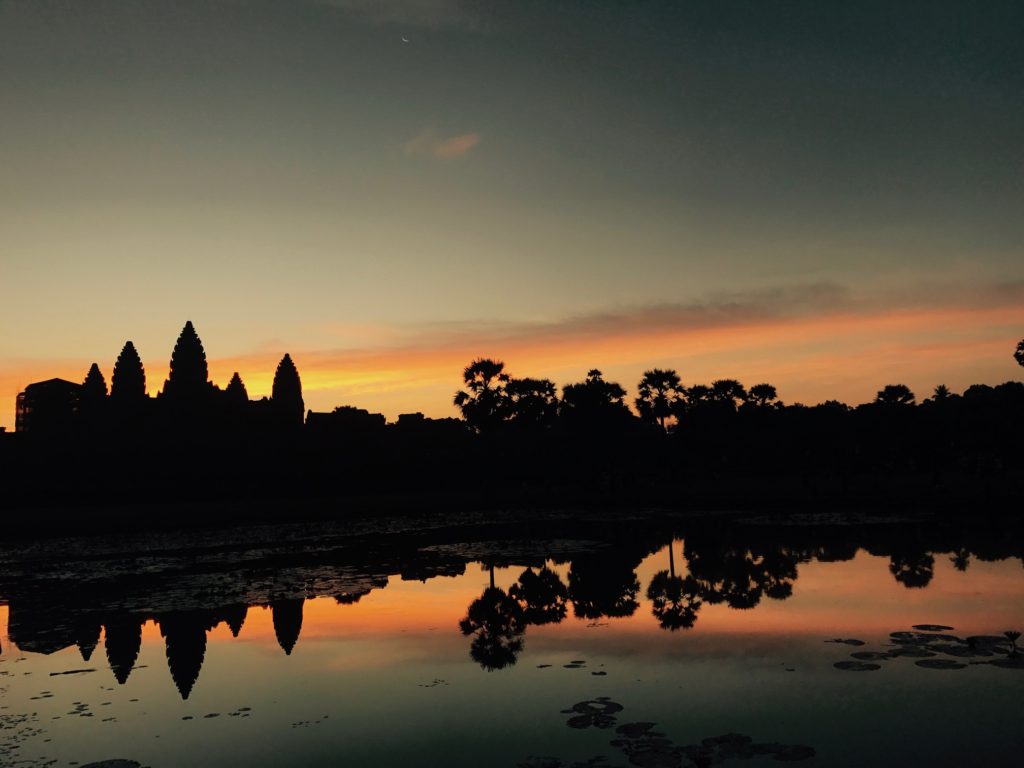 Inside Angkor Wat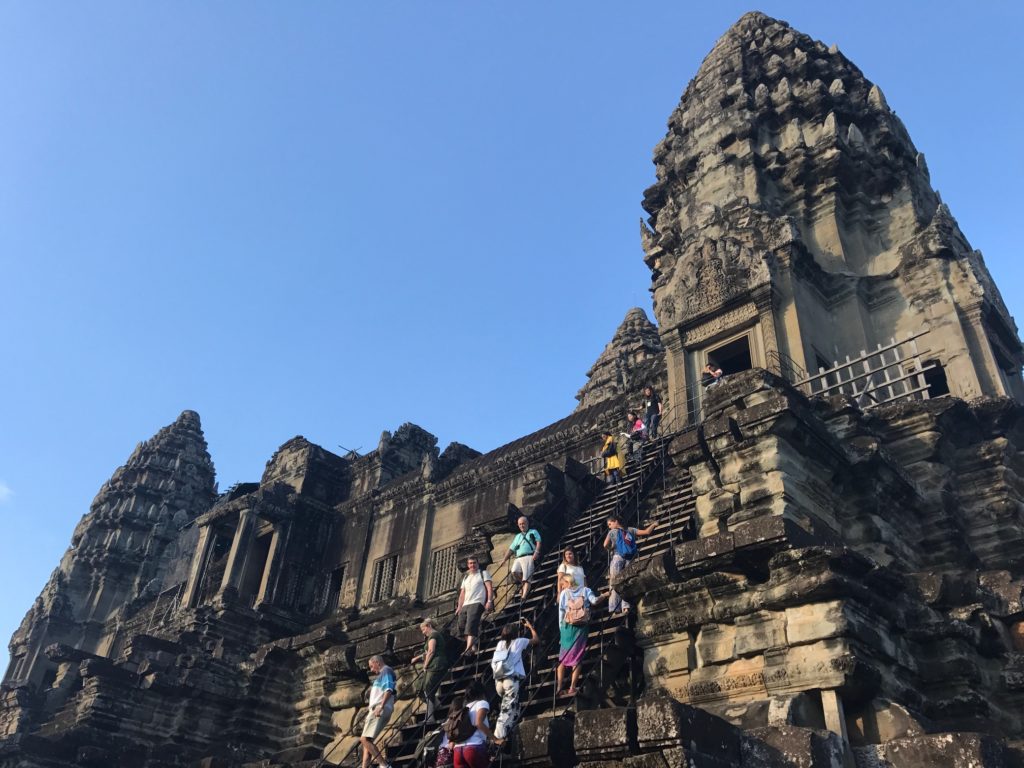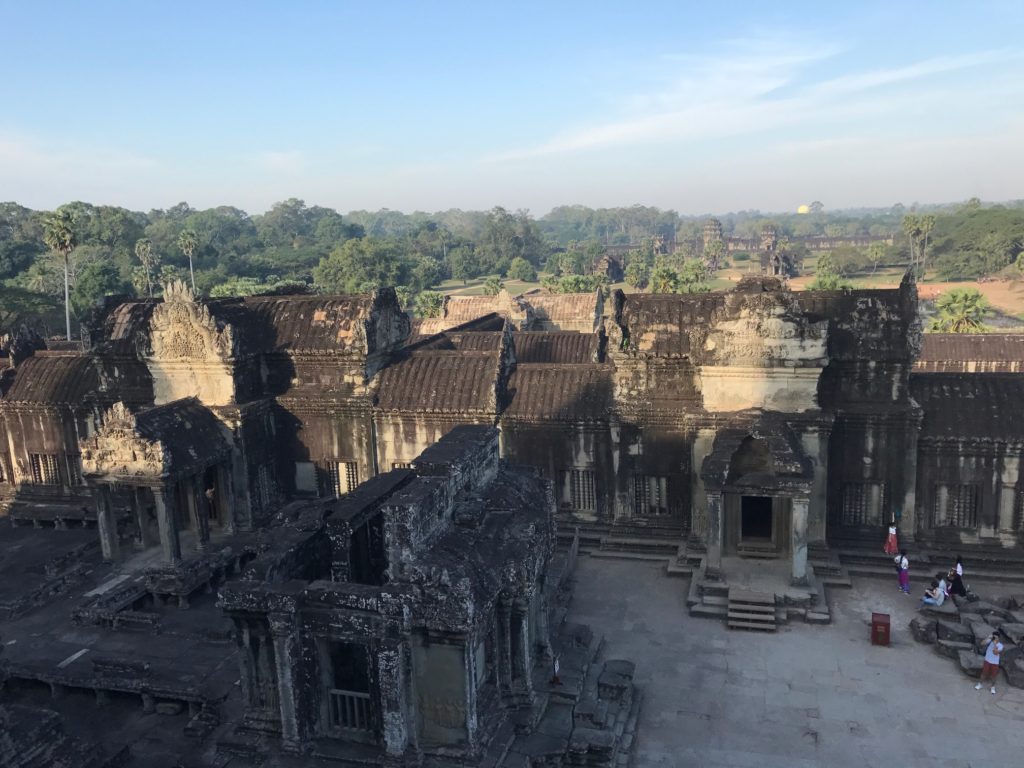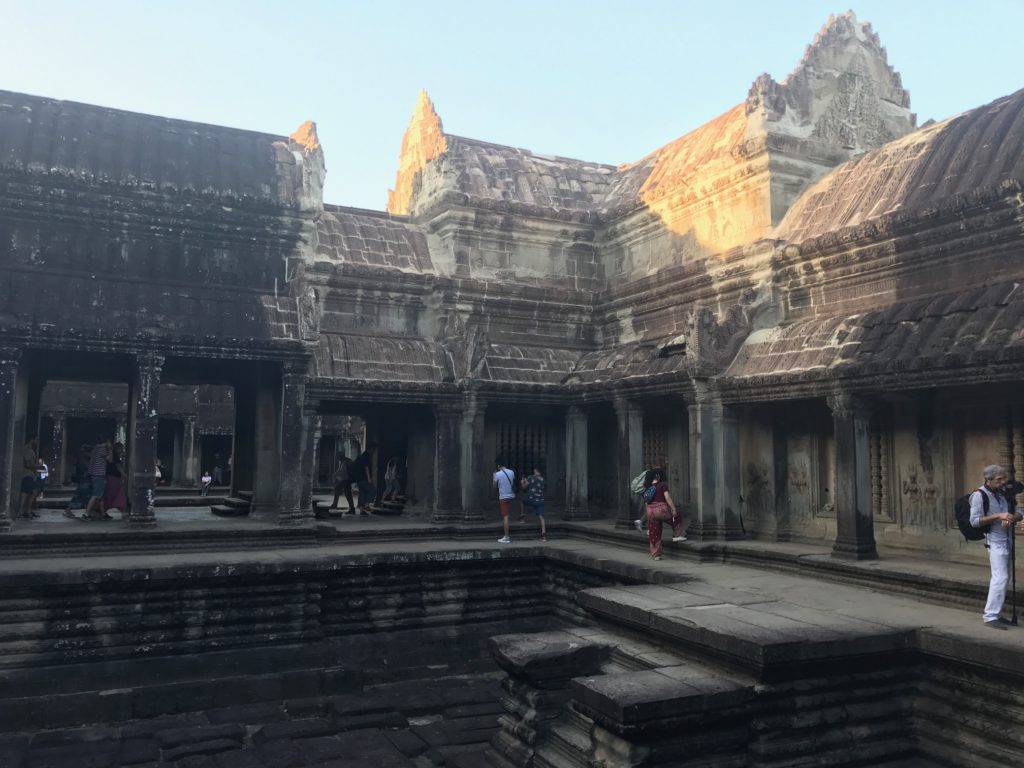 Warriors outside the South gate of Angkor Thom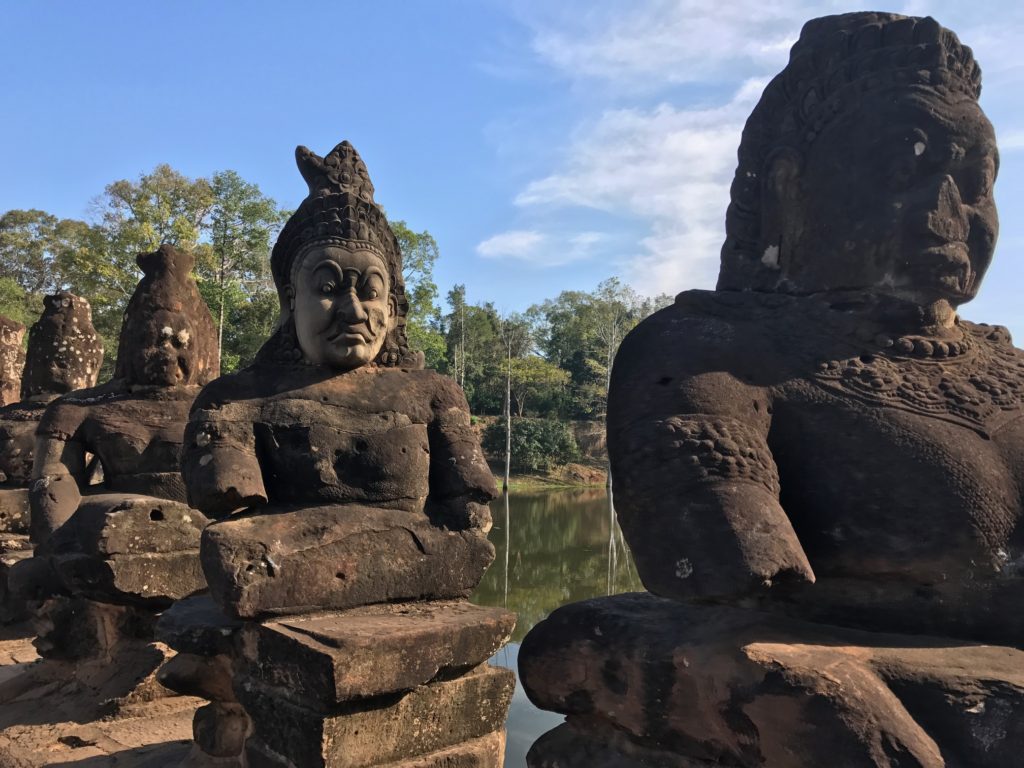 Angkor Thom/Bayon Temple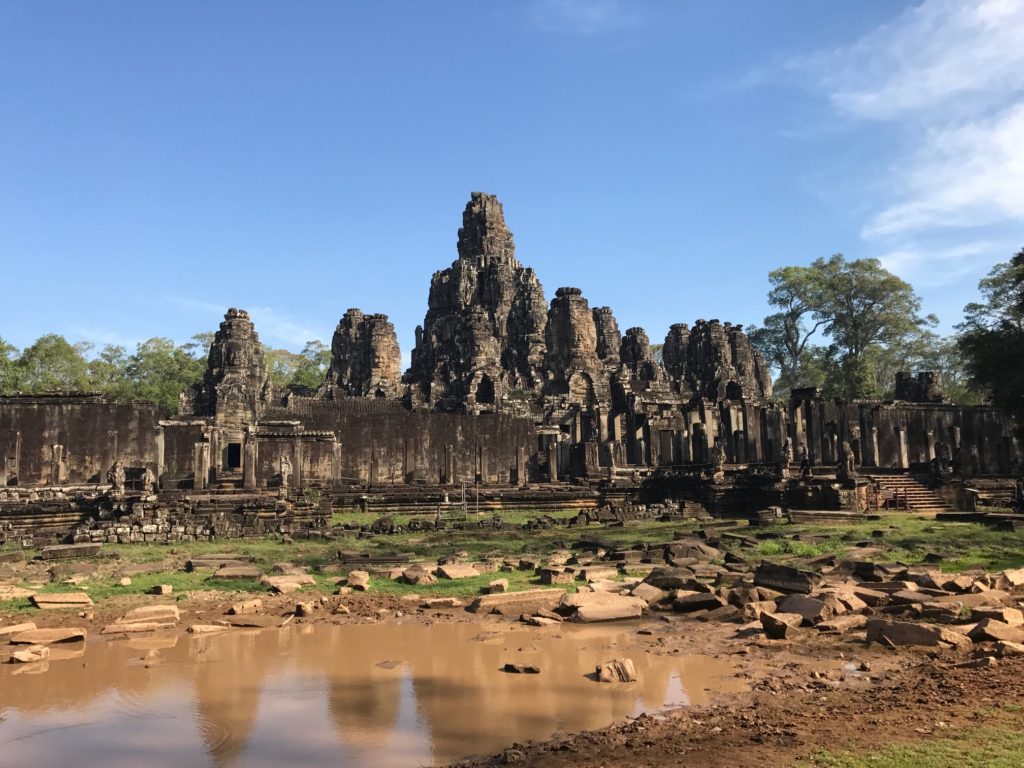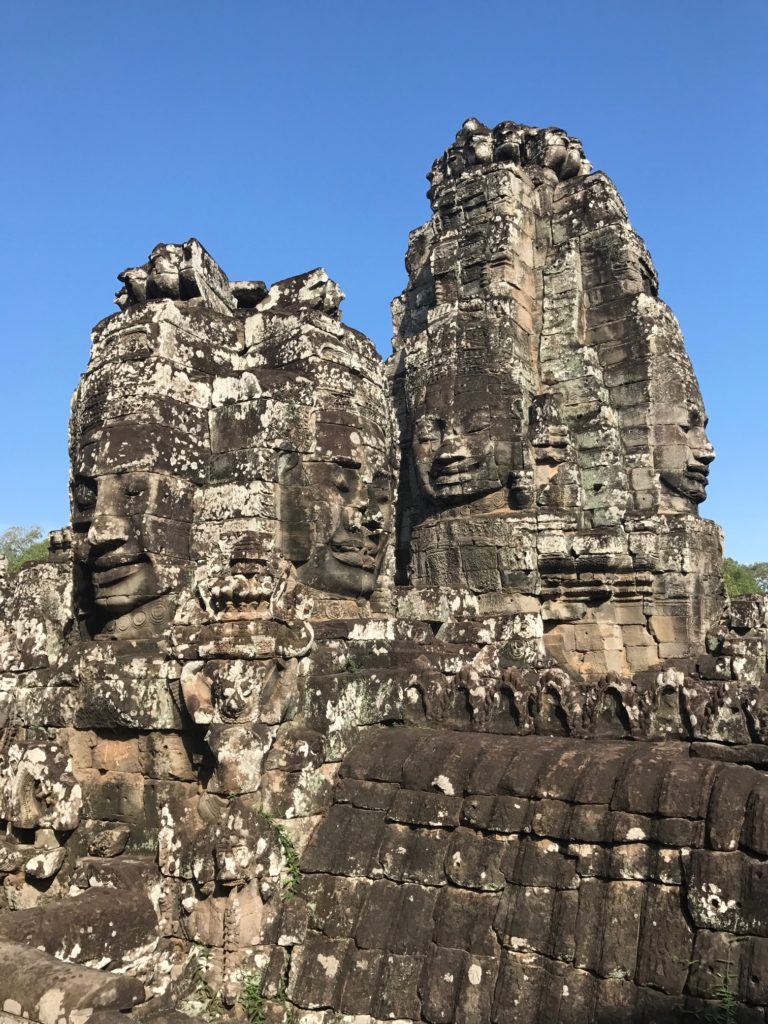 Visit Ta Prohm (Tomb Raider Temple)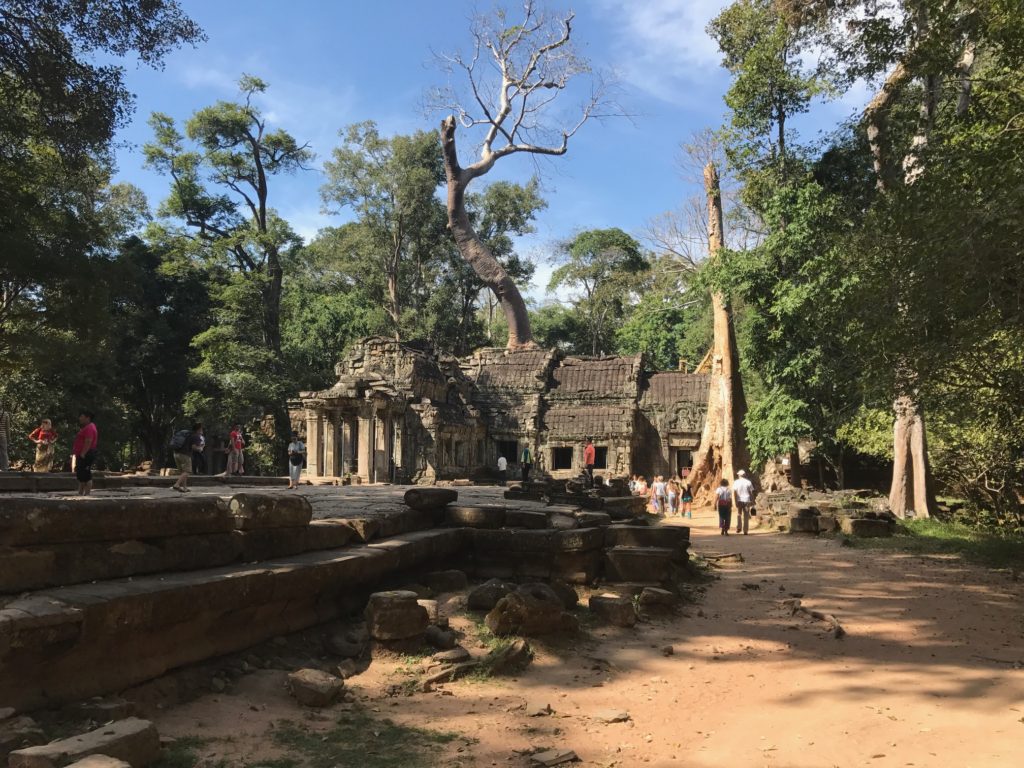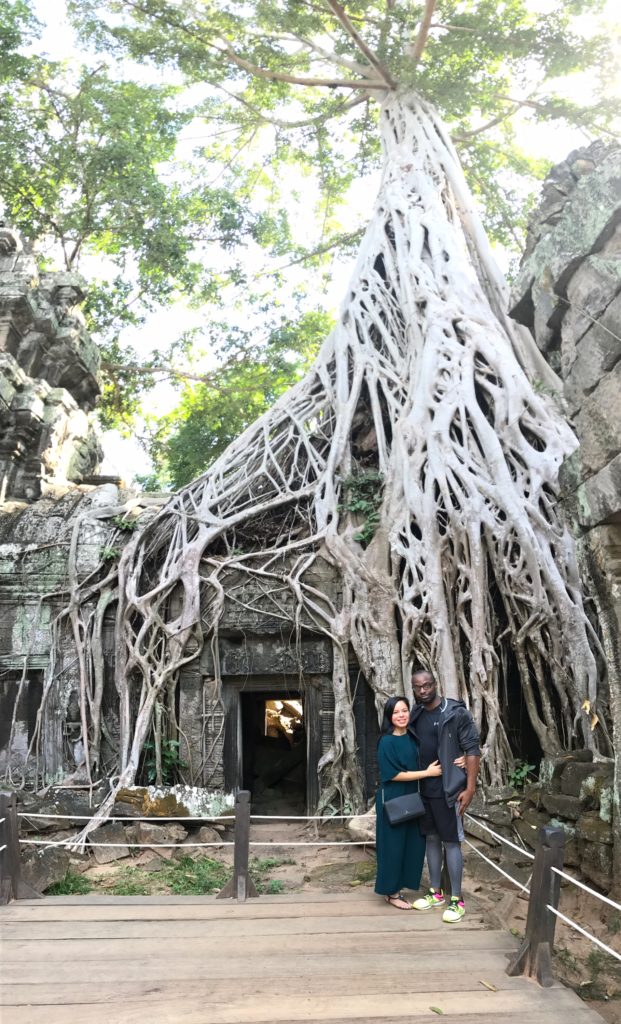 Siem Reap Art Center Market Night Market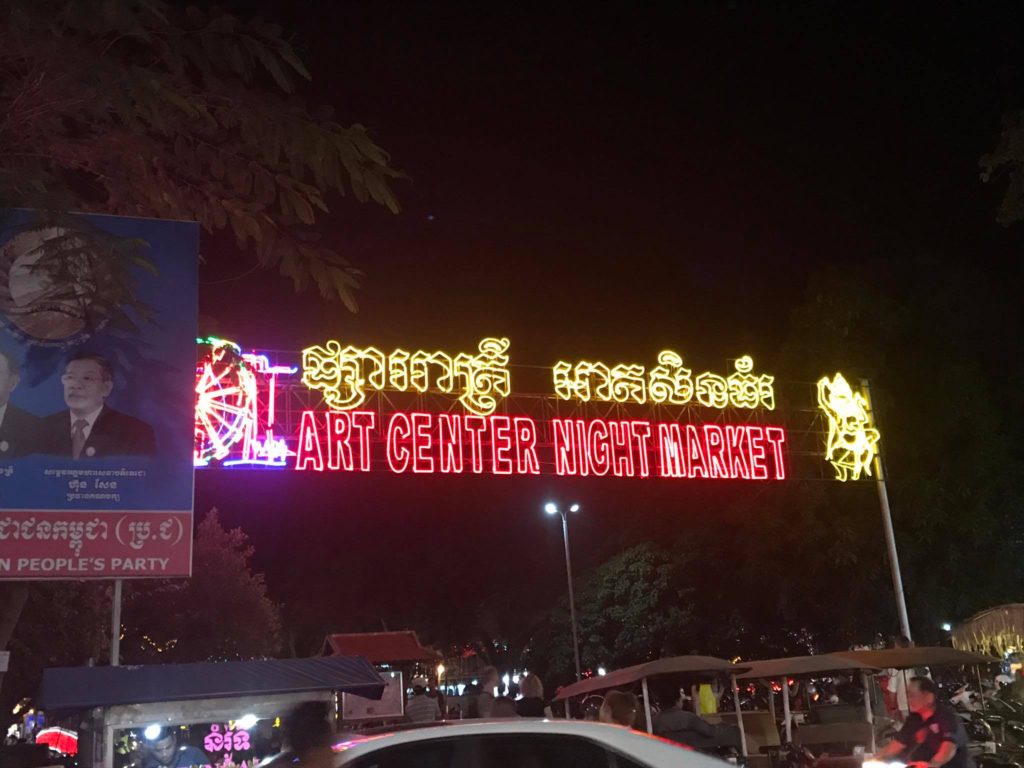 there are plenty of vendors to select from at this market.Unlike the Old Market, this one is less crowded. Make sure you negotiate the price from whatever the vendor originally tells you it is as prices are initially hiked up. Of course, when in Cambodia you have to try odd things like snake and tarantula!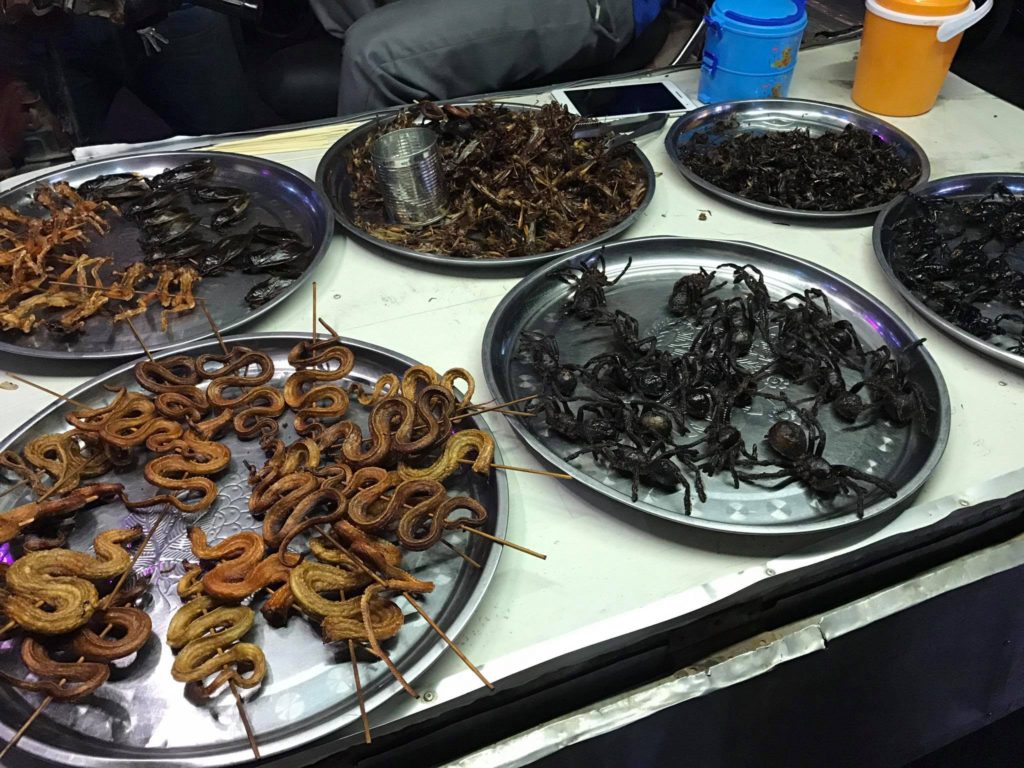 Have a Meal at Chef D'Angkor Restaurant If you are looking for some good food with reasonable prices, this is one of the restaurants we came across.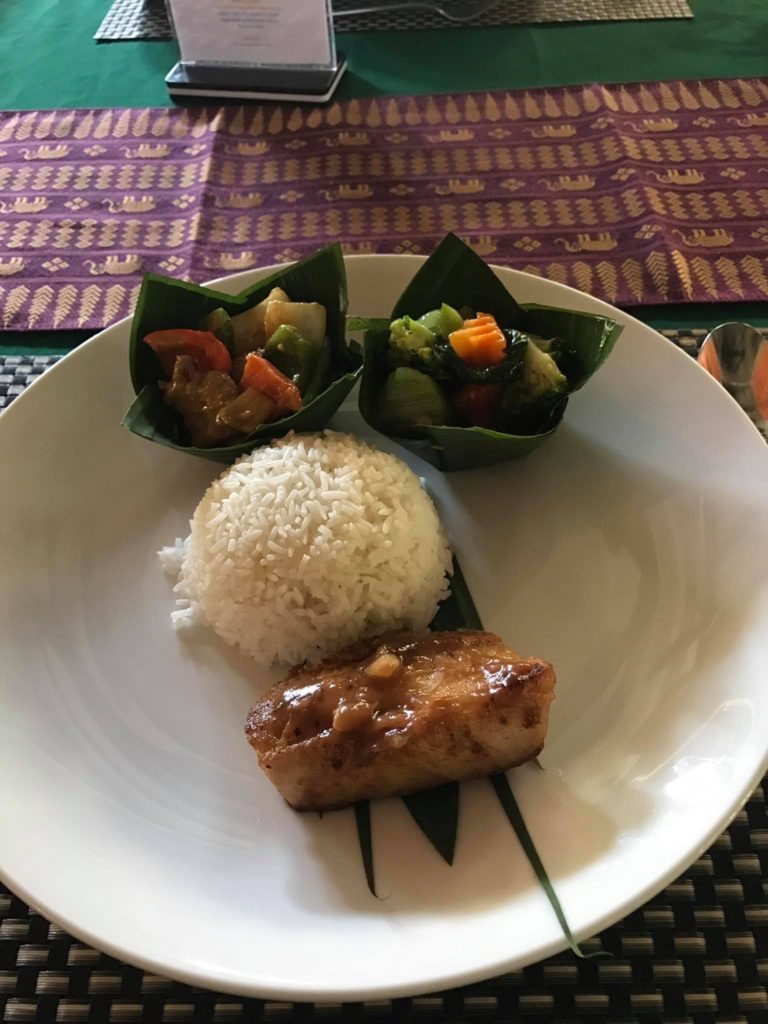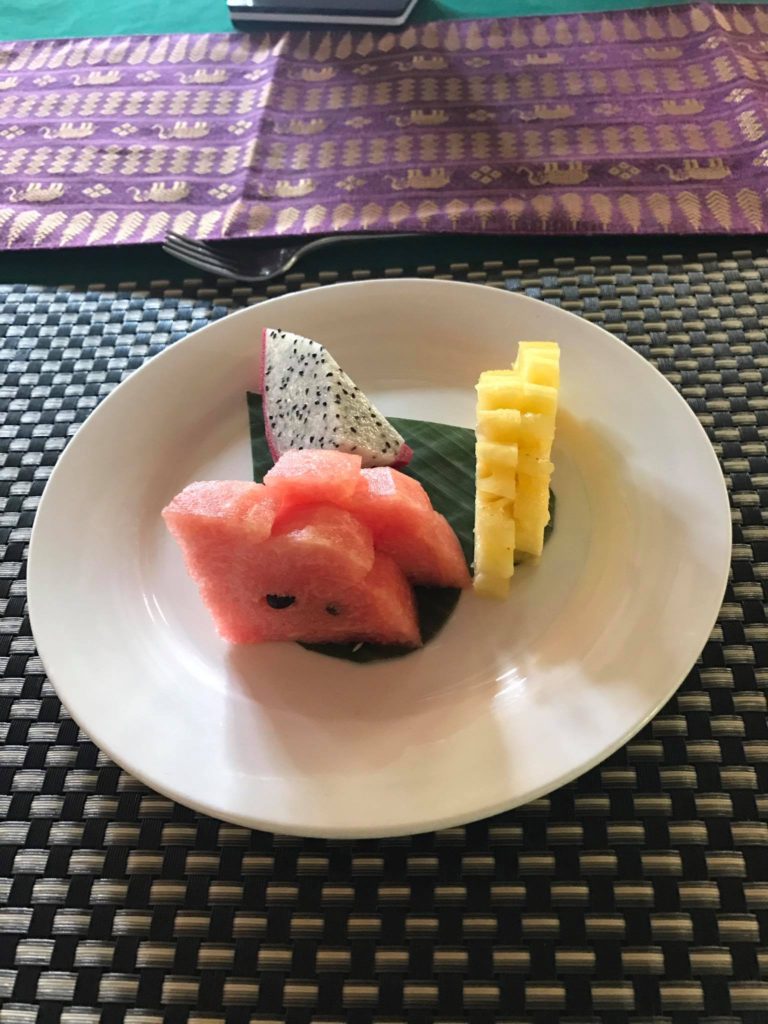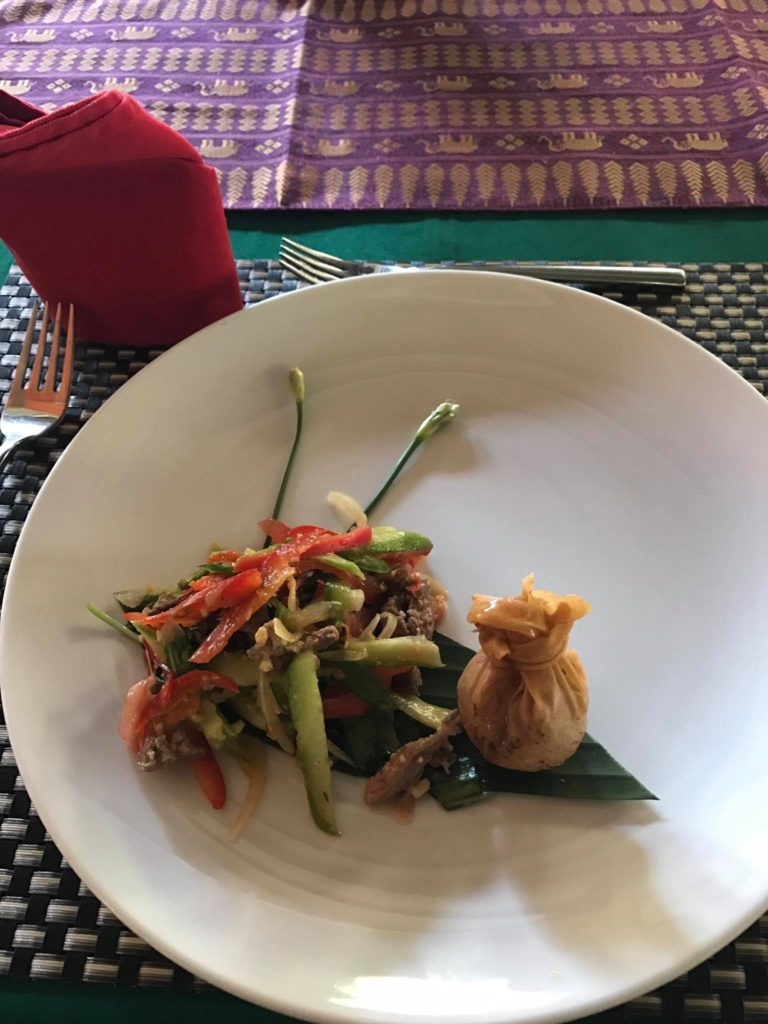 Haven: This restaurant is also recommended but not pictured.
Other Suggestions for Longer Itineraries
Visit Kampong Phluk
-Floating Village. It is a very unique experience.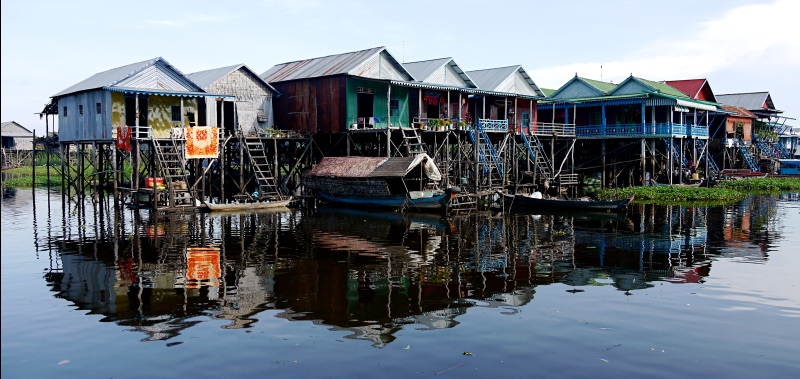 Koh Tonsay-"Rabbit Island" located off the country's southern coast. You can make it into just a day trip or spend a couple days here.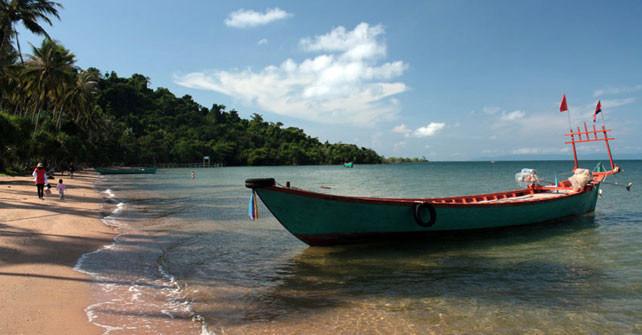 Preah Monivong National Park-expect a lot of walking, so take some comfortable shoes!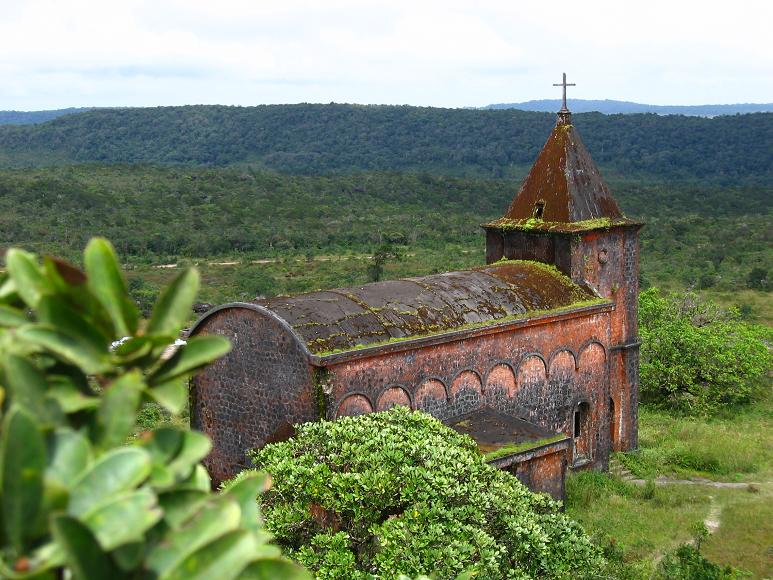 Tonlé Sap
Bayon
Preah Vihear Temple
Srah Srang
Neak Pean
There are so many other beautiful sites to visit in Cambodia. We hope our post helps inspire your next trip. Remember to tag us on your travel pictures on Instagram!
Safe Travels,
Karla M & Ibe O
Additional edits & information: Susi G