You mention Denver Colorado and a lot of people give you that "sneaky" smile and a wink. It makes sense, because most people associate the state with being 420 friendly. However, there's a lot more reasons to visit Colorado and if you haven't considered it yet, perhaps after reading about our trip to Denver, you will be convinced to pay Colorful Colorado a visit.
How To Get There
If you are traveling from the East Coast, you can get to Denver International in a short 4 hours and for about $220 round-trip if you snag a deal. Flights from the West coast are just 2 hours long and you can easily snag a deal for about $90-$100 roundtrip.
Tip: Depending on the length of time of your trip a rental car might not be necessary. We were here for 3 days so we alternated between taking Ubers and Lyfts everywhere we wanted to go. Average pricing of our rides were $11.
Once you land in Denver, you can either take an UBER (new users get $20 OFF a ride with our link) or Lyft (new users get $10 off with our link) for about $34-$40 one way into Downtown. Note: Cabs are more expensive. You can also take the A-line train from the DIA Transit Center located at the south end of the terminal, Level 1 into Union Station in Downtown for $9 one way. Once in downtown you can make your way to your hotel or vacation rental by bus, or taxi. Depending where you will be staying, you might also be able to take the FREE 16th Street Mall Shuttle.
Where To Stay
When it comes to the areas in Denver that you should stay in, it really depends what you plan to get from your visit. You may even consider staying in other areas of Colorado instead of Denver but for this visit we recommend staying in the Downtown, Larimer Square or LODO area if you want to be near restaurants, shops and bars. It is also a very easy area to walk through.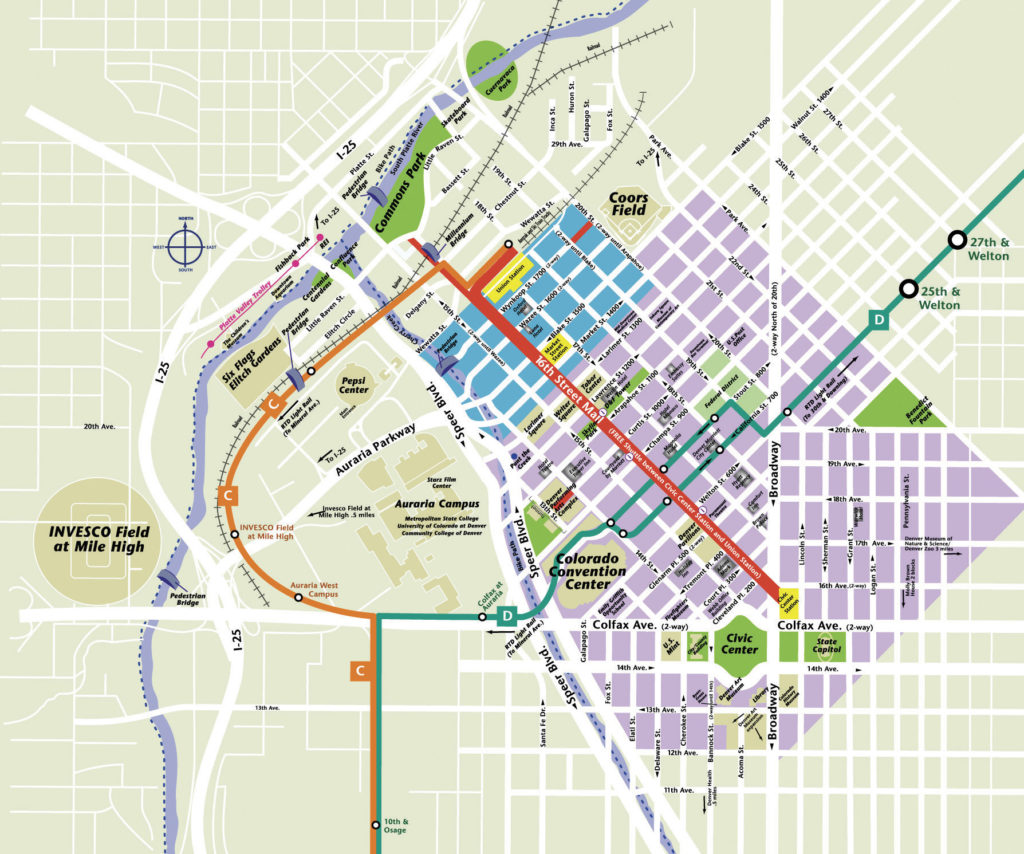 This was our 3rd visit to Denver and anyone who visited 5+ years ago, will tell you the prices in Denver have gone up due to how popular the state has become. Therefore, staying in the areas mentioned above might come with a steep price for your pockets depending on the time you visit. One good suggestion would be to stay near downtown. A good lodging option would be the Main Suites near Downtown Denver. Avg cost: $120/night. The suites have a full size fridge, a kitchen and a living room area. It is located a short 9 minute drive to Downtown ($6 ride) and a short 18 minute drive to Red Rocks Amphitheater ($16 ride).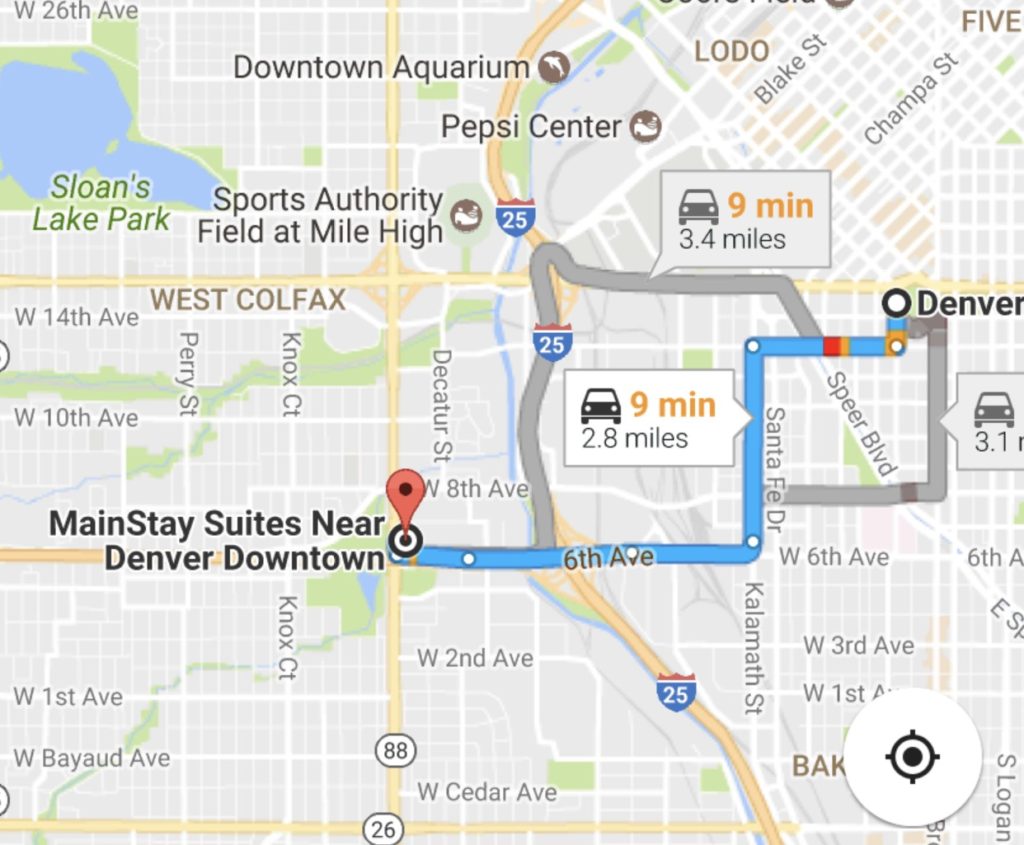 Where To Go:
this place is beautiful! Put it at the top of your list. Pictures don't do it justice. It is a great for: Hiking trails, views of the Rocky Mountains and the sandstone cliffs. Check their events page and catch a concert here. Chance The Rapper was here 2 days before we arrived.


outdoor venue in the heart of the Denver Theatre District. It's a good area to walk through, grab a drink at and/or to catch a performance.


picture via: visitcolorado

Catch a baseball game at Coors Field:

The ballpark is beautiful and we love the rooftop area they have set up in the upper right field sitting area. They have couches, a bar, and you can even play some Jenga up here.

Take a Stroll through Downtown Denver

There are so many restaurants, shops, art pieces, and bars around this area. If you don't take a walk through Downtown you will miss so much!


Grab something to eat at The Source

this food market features 13 food vendors and a bar. We suggest sharing one food item from each so that you can get to taste most of it!

Visit Union Union Station
Take a stroll through LoDo District
Smell the Roses at the Denver Botanic Gardens
Catch some sun as you walk through Cheesman Park
Embrace the art found throughout Colfax

at 26 miles long, this is the longest street in America. You will come across multiple walls of art.

Head to Garden of Gods

Located in Colorado Springs. You will definitely need a car to get here. Garden of Gods is a registered National Natural Landmark. It offers dramatic views and sandstone rock formations.
Great for: tours, exhibitions, rock climbing, horseback riding, hiking and some great photos.

Look at more options to visit on this post.
Tip: Denver hosts an annual Derby Party every first Saturday in May. You will see people dressed up at bars and restaurants. Make sure you participate if you will be in town for it next year by bringing your best derby outfit. Ladies, its a great time to wear those big hats you have in your closet!
Where To Eat
We found so many delicious places to eat at in Denver. Here are some we think you might enjoy:
Stuffed Pistachio Tres Leche: Cream Cheese center, sweetened condensed milk sauce, caramel and pistachio crumble, seasonal berries


Sunrise Crispy Rancheros: layers of crispy flour or corn tortillas, two eggs, stewed pinto beans, Cotija cheese, green chili and fresh salsa.


Spiked Horchata or Dreamsicle anyone? Yum!


we came here specifically for their crawfish with potatoes and corn on the cob-extra spicy! They had other great options like steamed shrimp, Po boys, gumbo and oysters.

Love the decor and atmosphere. We came here primarily for drinks but also had some of their tacos which were delicious!


Mezcal Flight

this restaurant has live music, an outdoor patio, a rooftop, bars in two levels and a 360 view of downtown Denver. We came here for the drinks and music but they also had food options.


Strawberry Mule & Moscow Mule

We visited the original location in Jefferson Park and we were obsessed with the restaurant. It looks like a cute house from the outside turned into a delicious restaurant on the inside. The music and menu gave us New Orleans vibes. They serve comfort food influenced by Southern American cooking tradition and use "locally-sourced and organic ingredients".

Shrimp & Grits

Cajun Benedict

Mac N Cheese

The name alone tells you why you should visit. We submerged ourselves in their margarita options and ordered tacos galore. "Why are you so obsessed with tacos?" Tacos are life and perhaps us being Mexican has something to do with it. Our favorite were the shrimp and the tacos al pastor.


Guacamole with Jicama & Pineapple

This a good option for day drinking. They had an outdoor patio and music playing. The drinks were reasonably priced.

This place was solely on our list for Oysters and Beers. Although we didn't get to pay them a visit during this trip, you should!

Mexican cuisine, delicious drinks and outdoor patio. Throw in a daily happy hour deal to sweeten the deal!

back in December we were mentioning "must visit" places in Denver Co, this was one of them. If you love southern style food, you must check this place out. One of our twitter followers also suggests you try it out while here:


Picture via denbisco




We also want to include other suggestions by other travelers because we are a travel community. Make sure you add these to your itinerary as well:

So, what are you waiting for? Next time you see a good deal to Denver Colorado make sure you snag it and use our post as a guide for your visit! Make sure you tag us on your travel pictures on Instagram.
Tip: If you need help on ways to save money for more trips, please check out out article "Creating a Travel Fund". Also pick up some of these Trending Travel Accessories to make sure you travel in style and efficiently.

Safe Travels!