A Guide to Providenciales, Turks and Caicos
$10 off $100 Things To Do with code 10ACTIVITIES on Expedia!
The beautiful eco-friendly islands of Turks and Caicos are located on the Atlantic Ocean just 575 miles southeast of Miami and 90 miles north of Hispanola. The islands usually provide great weather all year round, even during the winter when it only drops to 74-78 degrees Fahrenheit. Thus, making it the perfect destination for those craving beautiful turquoise waters, a serene atmosphere and a destination to unwind and refocus.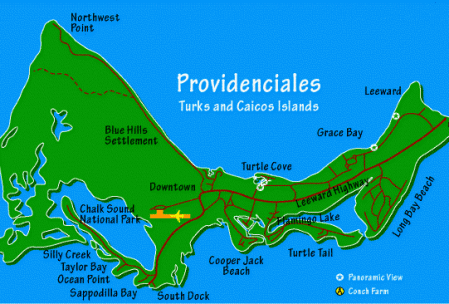 This time around, we flew into Providenciales which is a short 3.5 hour flight from New York City and the third largest Island in Turks. During this visit we shine the spotlight on the Grace Bay area of Providenciales, which is host to the well known Grace Bay beach. The airlines currently flying into Providenciales from the U.S are American, U.S Airways, Jetblue and Delta. Beware there is a limited number of flights out of the Island a day, so you really can't afford to miss your flights to or from here.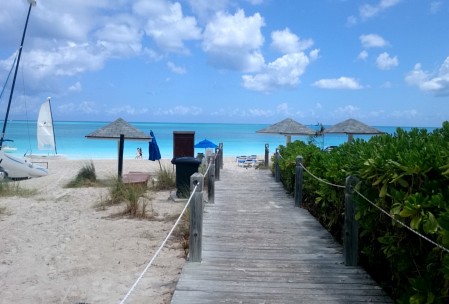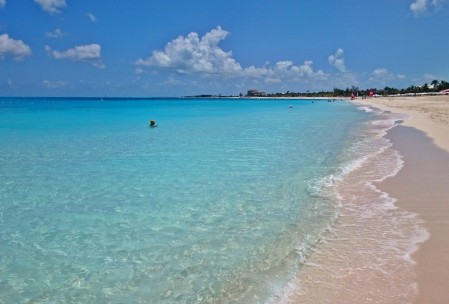 The Basics
-U.S citizens traveling to Turks and Caicos must have a valid U.S passport and a round-trip ticket. For full entry requirements click HERE.
-Providenciales uses the U.S local currency so you don't have to worry about exchanging your U.S Dollars. Mastercard, Visa and American express are also accepted at the majority of restaurants and stores.
-The language on the Island is English. However, you will hear several other languages spoken as there are many people from Jamaica and the Dominican Republic, among other places, living here.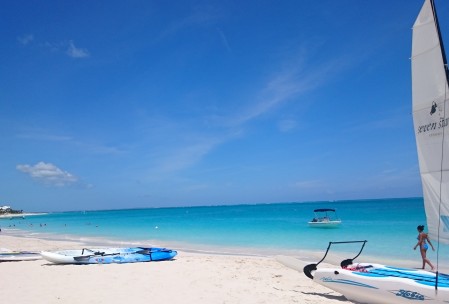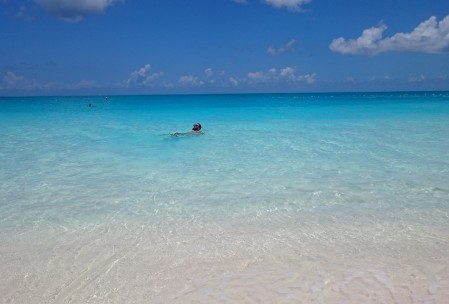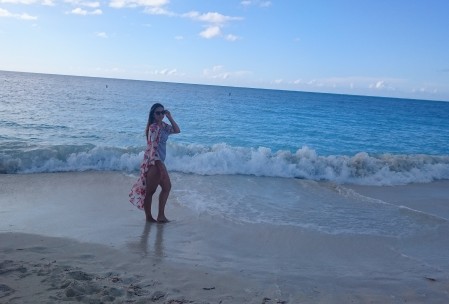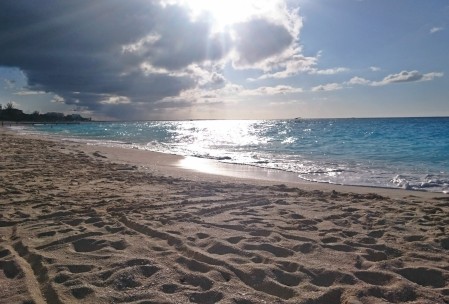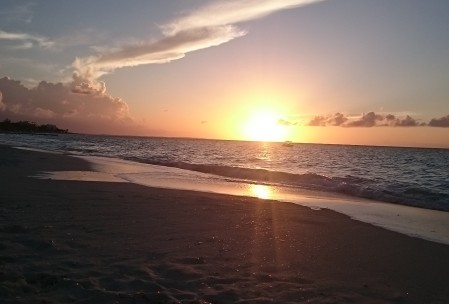 Lodging
There are several hotel options to choose from in Providenciales ranging in price. For a centrally located property expect to pay a minimum of $170 per night. If you are looking for a big luxury resort, depending on time of travel, you can expect prices to start at roughly $250 a night. One property we reviewed and is reasonably priced without sacrificing comfort is Ports of Call Resort. You also have the option of renting a vacation home from Airbnb(click the link for a $25 credit for first time users). Whatever you decide on booking, just remember Turks and Caicos is expensive, so make sure you plan how you want to spend your money accordingly.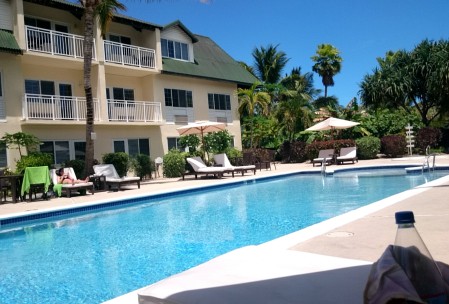 Photo of the Ports of Call Resort Pool
Getting Around
A car isn't really needed unless you intend on driving from one end of the island to the other. However, if you wish to rent a car there are local companies in Grace Bay, where you can do so from upon arrival. To get to and from the Providenciales airport to your hotel, you can book a share-van option. Depending on what area you are staying in, prices range from $16-$23 each way per person. You can arrange transportation directly with Magestic Taxi and Tours, or through Viator (Click on the link for $10 off for first time users). An easy and economic option to move between Grace Bay to Turtle Cove or Leeward, would be to rent a bike for a day or two, depending on your agenda. We paid $22 per day each person by booking from Caicos Wheels. Walk in to their office located at the Ports of Call Plaza to see your options. Caicos Wheels also provides car, buggy and scooter rentals.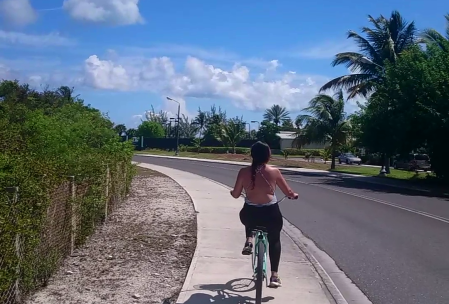 Activities
Aside from renting bikes, we didn't engage in tours and activities as we were seeking complete serenity. However, if you want to stay active or move between different islands you have a range of options. Some of the most common options are:
-Snorkeling
-Champagne or Snow Worm cruises
-Deep-sea fishing
-Scuba Diving
-Parasailing
-Kiting
-Paddleboarding
Whatever your outdoor activity choice may be, we are sure you will enjoy it. Tour bookings are available through a few options such as Caicos Wheels, or through Viator, compare prices before booking.
Nightlife
Providenciales is the destination you visit for beautiful beaches and not a destination you go to for amazing night life. To begin with, most establishments start shutting down at 9pm and only a couple stay open past midnight. Furthermore, there are only a handful of bars in Grace Bay to choose from. Located in the Ports of Call Plaza you will find Jimmy's Dive Bar and Iguana Grill. Just up the road, you will find Danny Buoys who also opens late depending on the day of the week.
Restaurants
Ristorante Via Venetto: This Italian restaurant is located upstairs in the Ports of Call Plaza. We loved their food and the service was great. Head here for dinner and sit on their outside patio.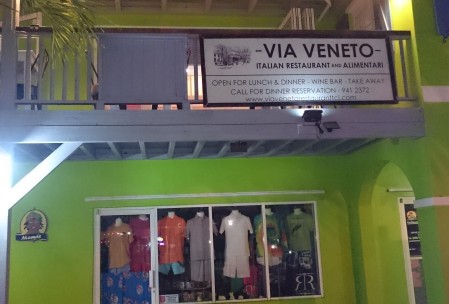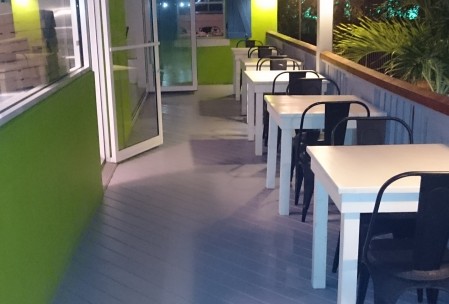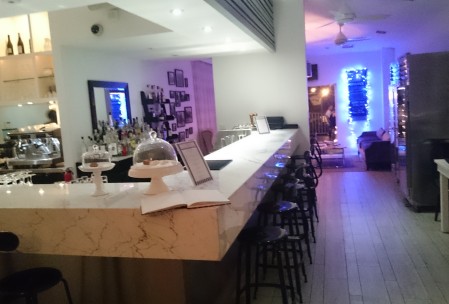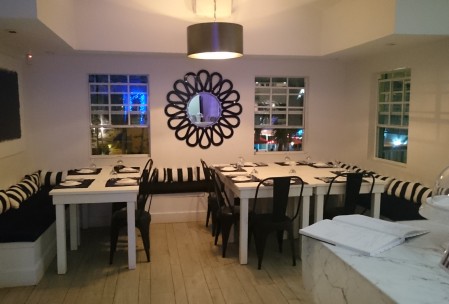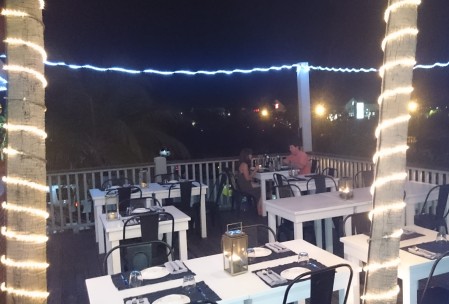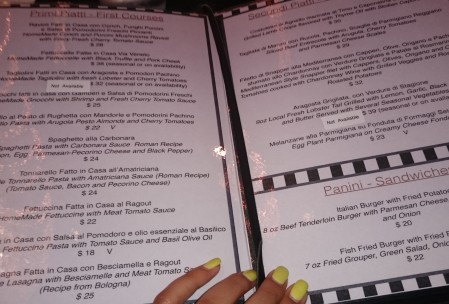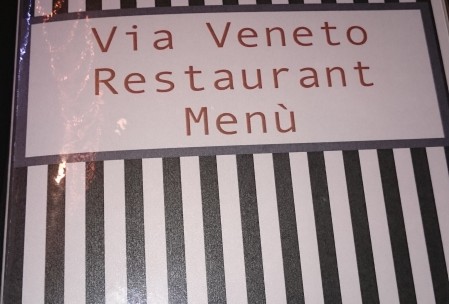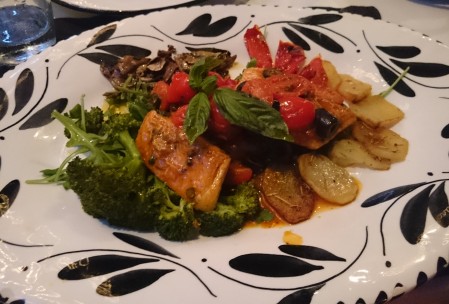 Mediterranean Red Snapper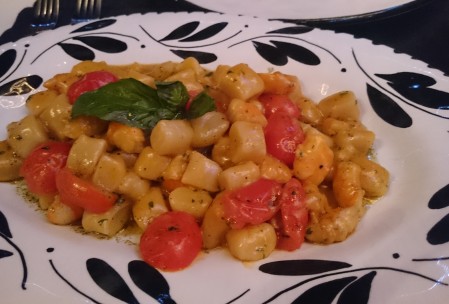 Gnocchi Fatti in Casa

Danny Buoys: Aside from being a bar, the establishment also serves food during the day. We recommend it for lunch or to watch a sporting event on their flat screen TVs.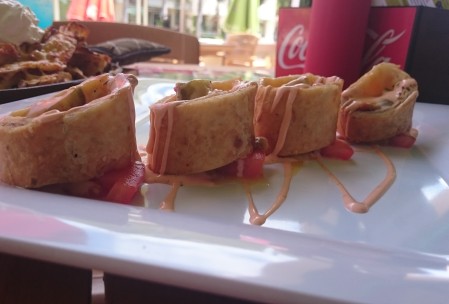 Jerked Gherkin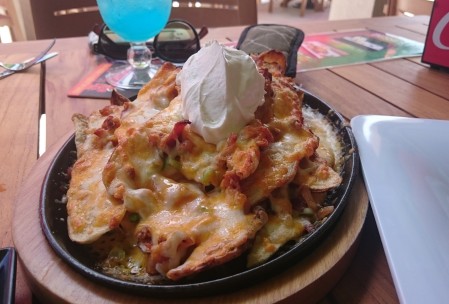 Potato Skins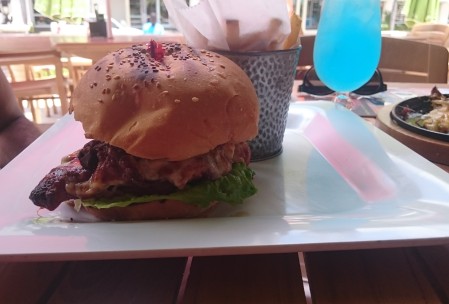 Jamaican Jerk Chicken Wrap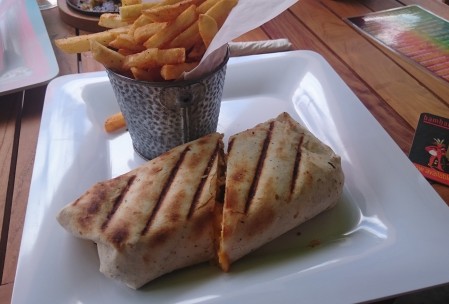 BBQ Chicken Wrap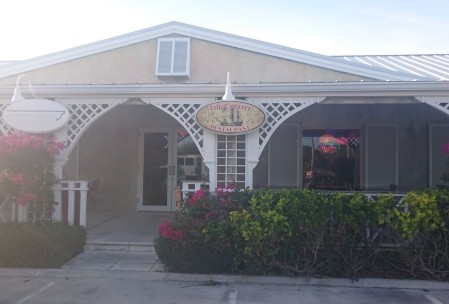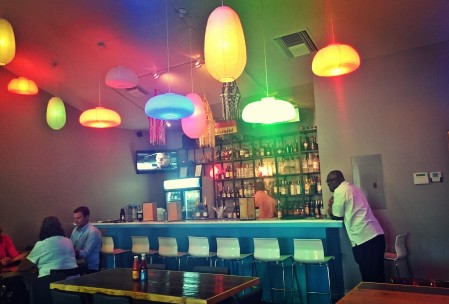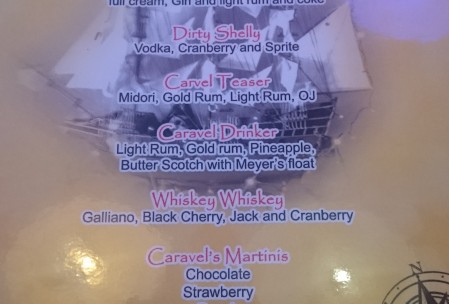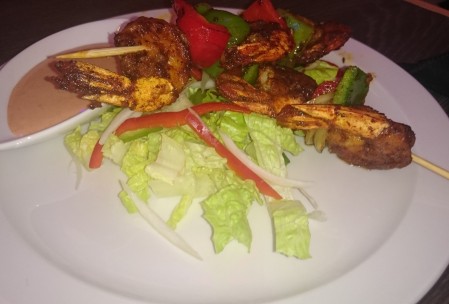 Blackened Shrimp Kebabs $14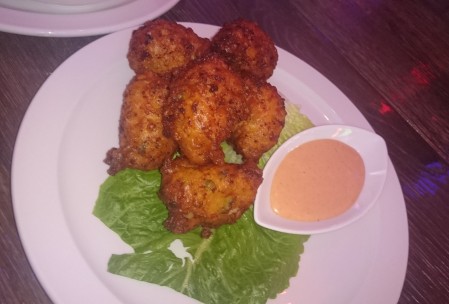 Conch Fritters $10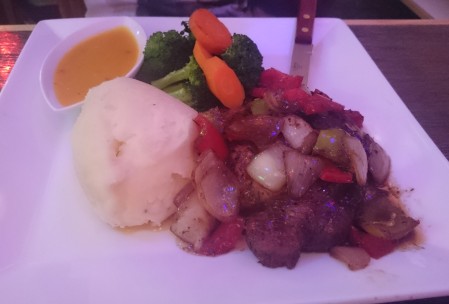 Jerk Pork Lion $26
Not pictured but recommended are the following drinks:
-The Caravel Teaser: midori, gold rum, light rum and OJ.
-Blue Sea: Blue curacao, cola mix, pineapple and the local rum Bambarra
Coco Bistros: Located in the heart of Grace Bay, within walking distance from most resorts, it serves fresh local cuisine. Highly recommended for dinner.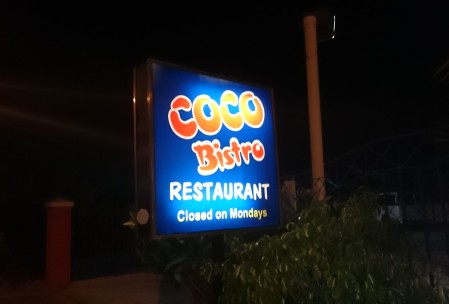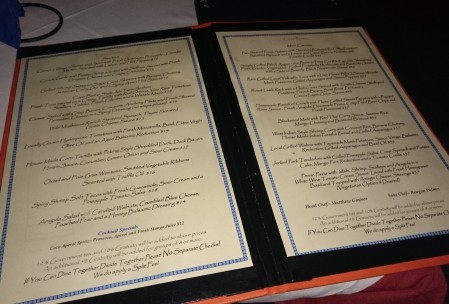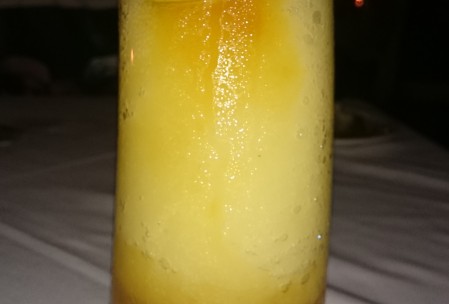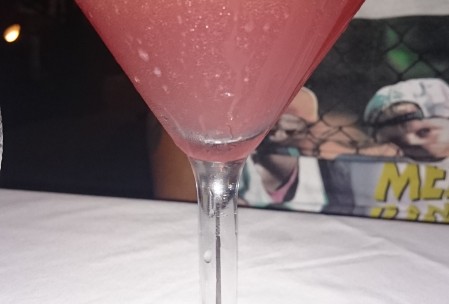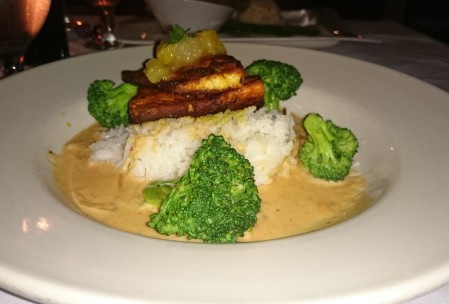 Blackened Mahi with Red Thai Curry Sauce $39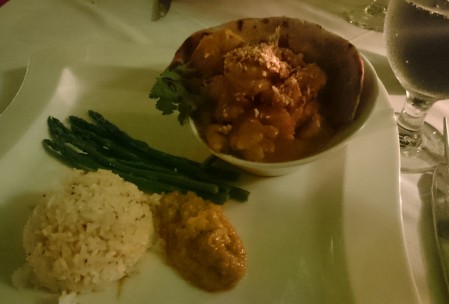 West Indian Style Shrimp Curry with Coconut Rice $37
Seaside Cafe: A good option for breakfast by the beach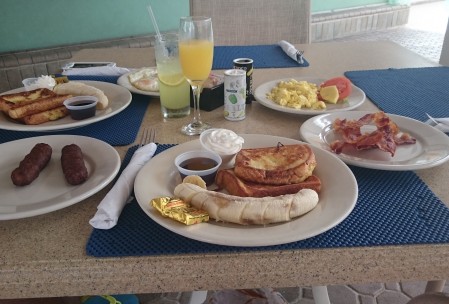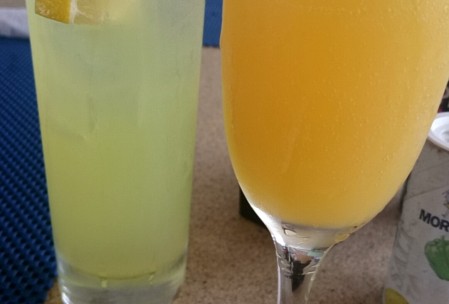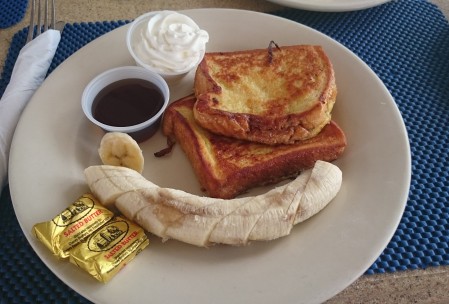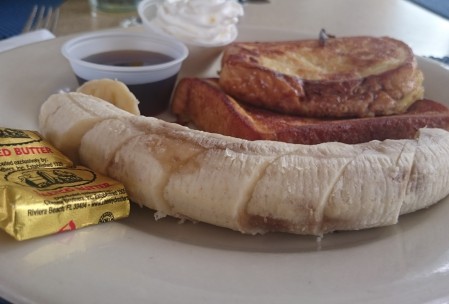 There you have it, some tips, activities and places to visit while vacationing in beautiful Providenciales, Turks and Caicos. We hope you find it useful. The island offers picturesque beaches, waiting for you to dip your feet in them. What are you waiting for? Paradise awaits!