If you are new to the traveling world, or you don't travel to international destinations as much, you might have not heard of the airline Iceland Air yet. The airline is the main airline of Iceland and travels to many destinations in Europe from the United States.
Besides allowing passengers to bring on a free checked bag, it also allows passengers to do a free stop over in Iceland on their way to Europe! What does this mean exactly? Lets say you are looking to fly from New York to Amsterdam, on Iceland Air you can add a free stop on your way to Amsterdam in Iceland for a max of 7 days. Yes, free, there is no additional charge to your airfare for adding the stop! Typically, with other airlines you would have to book a multi-city airfare which will cost you extra cash. We absolutely love this because it gives you the opportunity to explore a new country without having to spend more money on airfare to do so!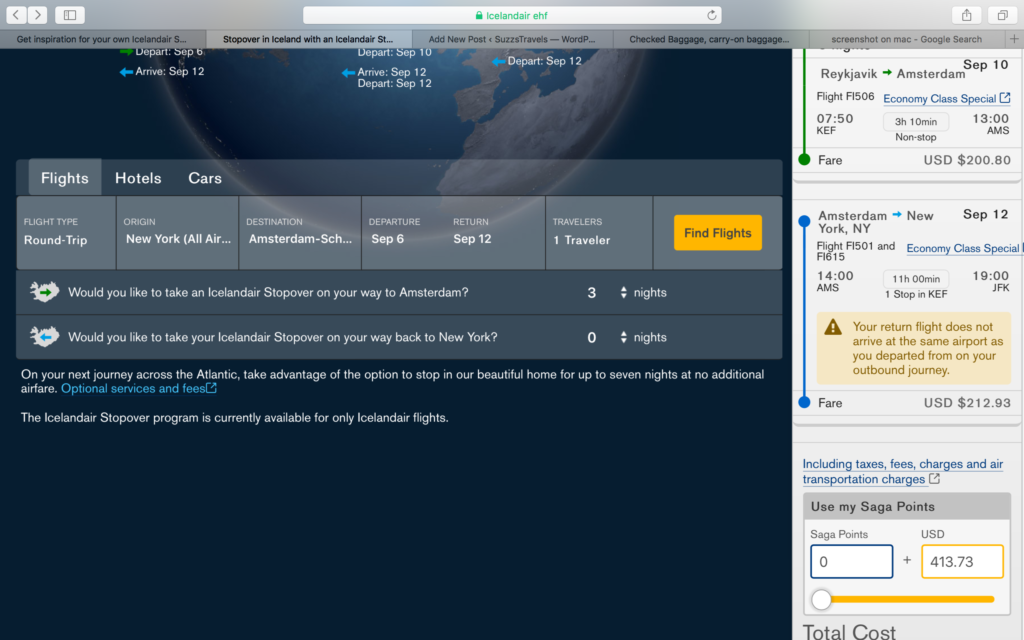 Iceland Air is committed to having people explore the country and culture of Iceland, they give passengers ideas of how to spend their stopover. Of course if you need more tips for your visit make sure you check out Airplane Mode TV's vlog.
Iceland Air often has great fares, like the ones we featured on our twitter page, so make sure you check them out next time you are planning a trip and stretch those dollars! Wouldn't it be amazing if more airlines followed their example?
Safe Travels!