Emirates, is running their companion fare to Greece promotion and it is even better than their last one.
The deal is as follows:
Two fly together from Newark, NJ (EWR) to Athens roundtrip starting from Economy Class: $799 that's just $399 per person to start.
Additional Offer details:
Roundtrip Economy fares from Newark NJ (EWR) to Athens, traveling round trip together on the same itinerary in the same booking record (PNR)
Must Book by August 17, 2017
Travel period: September 17, 2017 through December 18, 2017 and December 25, 2017 through March 30, 2018 and April 9, 2018 through May 15, 2018
Travel must be completed on or before June 30, 2018
Full details HERE.
To locate the lowest fares click on "My Days are flexible" when running your search. Make sure you search within the travel period and with 2 travelers to locate the lowest fares. We found some for as low as $783 total for 2 passengers, that's $392 per person! Can't beat that. PLUS from Athens you can make your way to Santorini or Mykonos 😉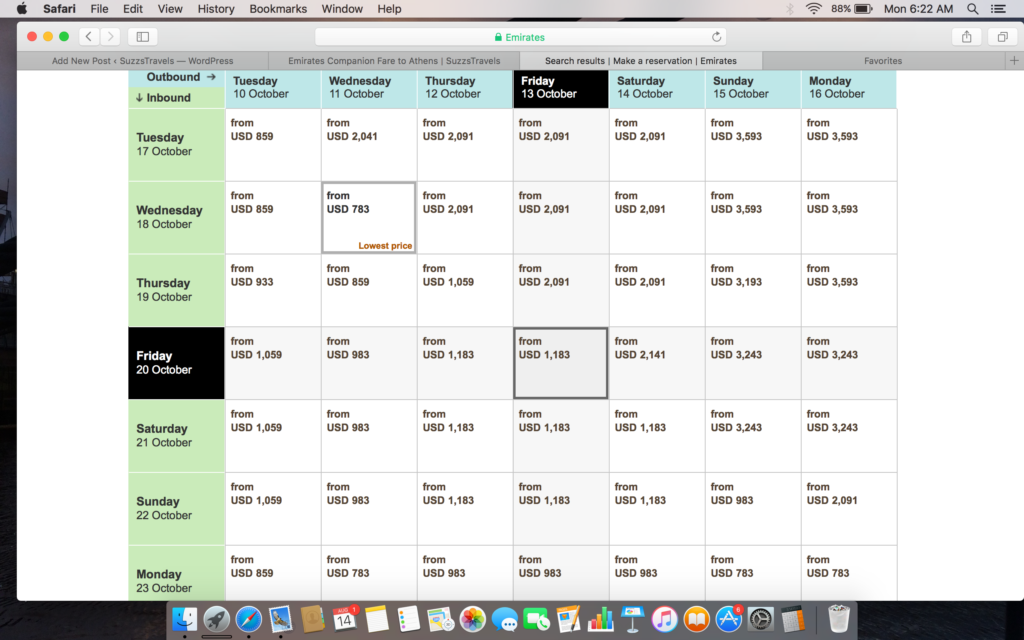 Some fares in March:

Don't forget to share with us if you book a fare we shared. Tag us on Instagram. Safe Travels!