Why visit?
Cabo San Lucas is located at the southern tip of the Baja California Peninsula, in the Mexican state of Baja California Sur. The area is made up of two main towns, San Jose Del Cabo and Cabo San Lucas. Both towns provide visitors with lots of sunshine, delicious food, and beautiful beaches. If you are looking for a quieter and more less touristy vacation San Jose Del Cabo might be better suited for you. However, if you are looking for a town that provides visitors with lots of nightlife options as well, Cabo San Lucas is what you need. This was our second visit to Cabo San Lucas and while we love visiting, it is important for us to point out it is a lot more touristy than San Jose Del Cabo and other towns in Mexico such as Playa Del Carmen and Puerto Vallarta.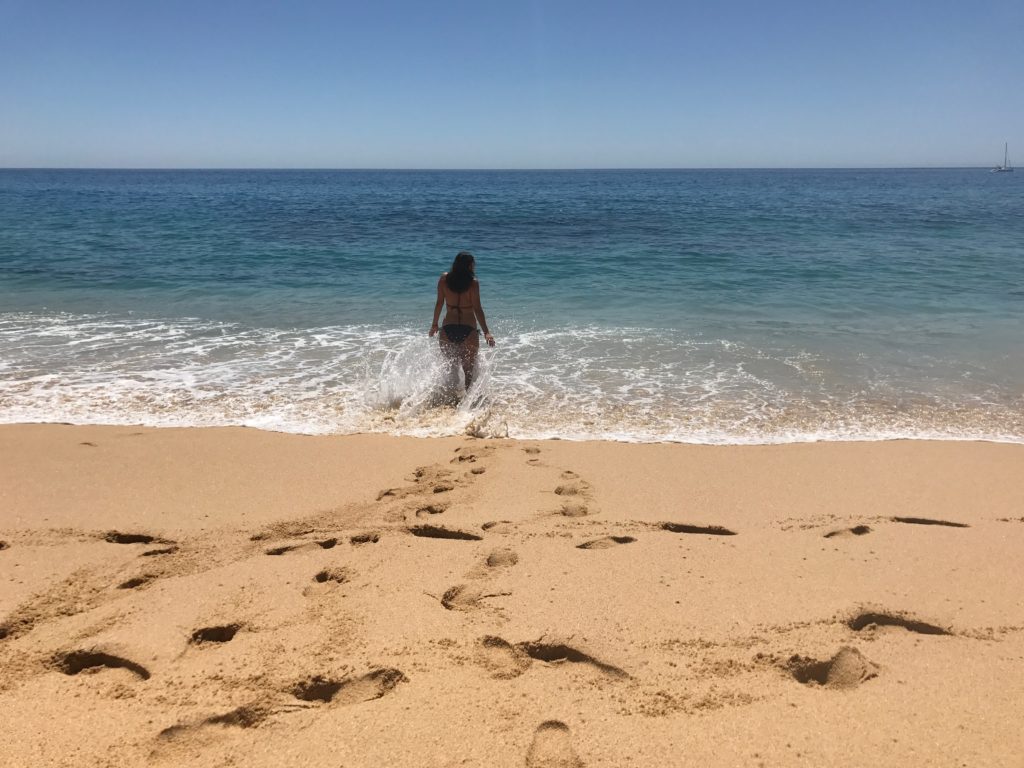 Getting There
To visit Mexico, U.S residents must have a valid U.S passport with at least one blank page. If you are visiting for more than 180 days you will need a tourist visa, otherwise a visa isn't required. For more information on entry requirements click HERE. It is a quick trip from the West Coast and a pretty easy flight from the East coast.
Upon landing, you can arrange ahead of time, for a shuttle to take you to your hotel from the airport, through websites such as Viator (for your first time booking on Viator get $10 off with this link.) Make sure you look for the company you set up transportation with. When you exit the airport you will see a bar, grab a drink while you wait but beware of airport prices!
All About The Money
When you get to Cabo Mexico exchange your U.S dollars into Mexican Pesos in one of the local exchange houses. There are plenty of options all varying in price. The peso at the time was at 19 for every $1 USD and we were able to exchange it at 18 at our hotel. Always know what the peso is valued at when you travel and try to get as close to that as possible. DON'T do it at the airport! Remember the XE APP helps you keep track of ongoing rates. Cabo accepts U.S dollars but some places will only take them at 15 pesos per U.S.D or lower, you lose money this way so we highly suggest you carry pesos instead.
Where to Stay
During this trip we stayed at the Sheraton Grand Los Cabos Hacienda del Mar. Average pricing $280/night. This upscale resort is located about a 15 minute drive away from the downtown area of Cabo San Lucas, where the Marina, bars and nightlife options are (approx $25-$30 cab ride). The property is well maintained, the rooms are spacious and the grounds are absolutely beautiful, especially the pool area. The staff is very welcoming and they assist in anything they can. It is helpful to know they exchange money for you at the front desk. Although the resort does not have an all-inclusive option, it does have restaurants and a couple of bars on site. Prices for drinks average $7 and food $12 (more expensive than eating/drinking in the downtown area).
Tip: shop for some snacks and liquor to bring to your room prior to getting to you room.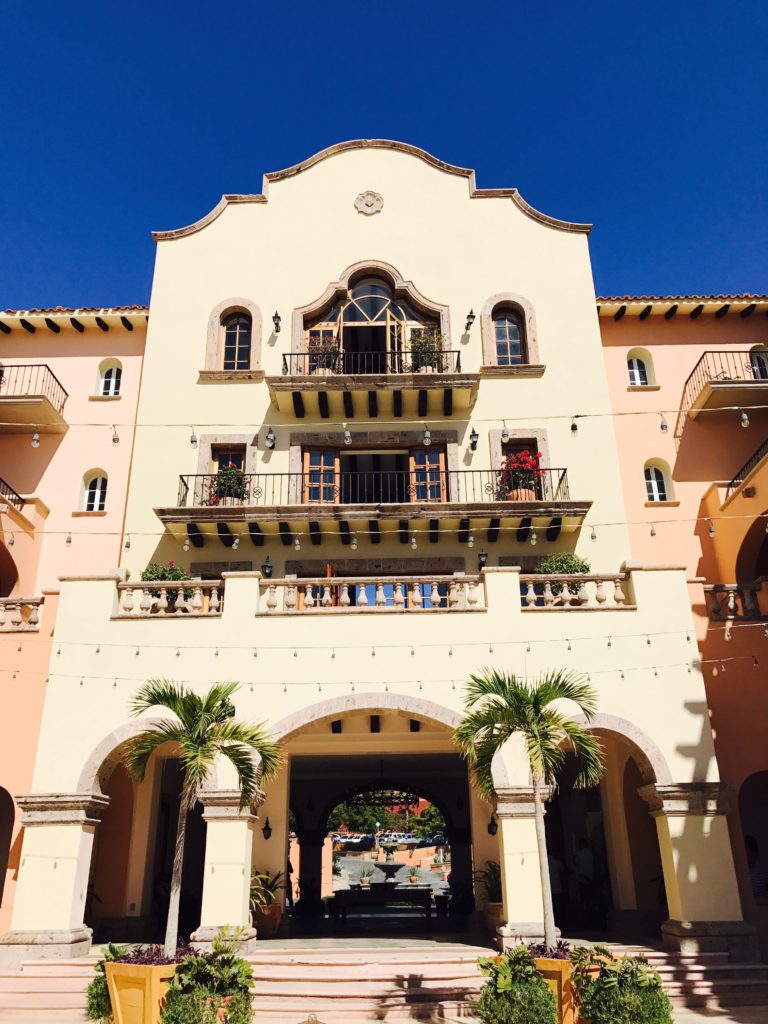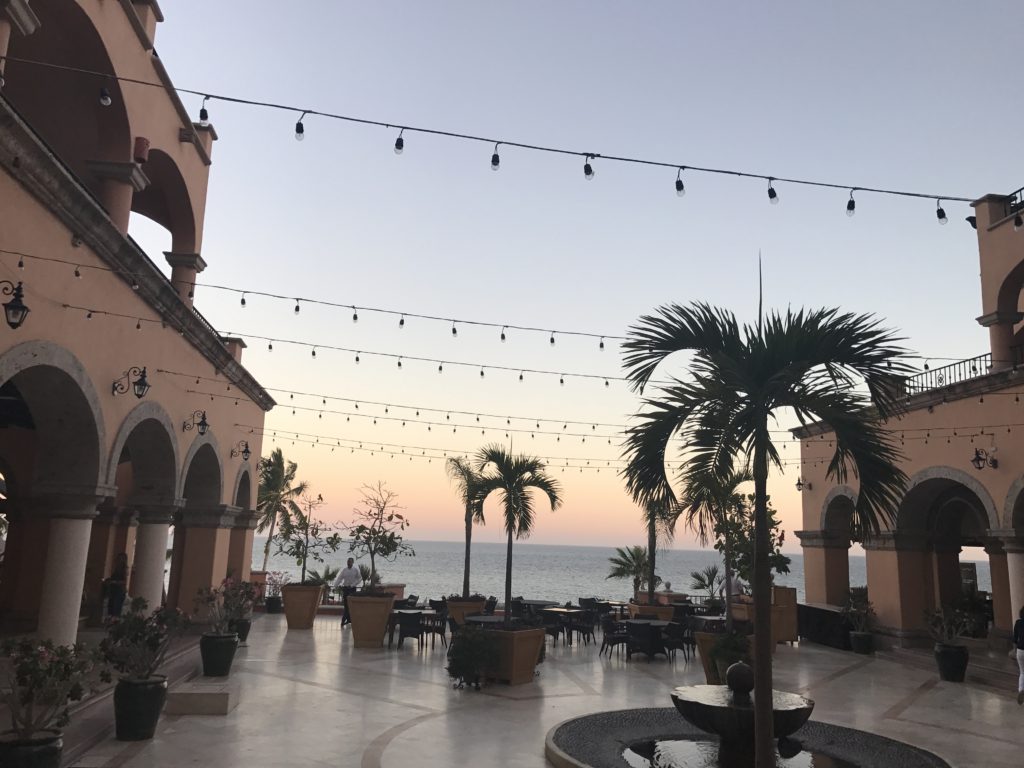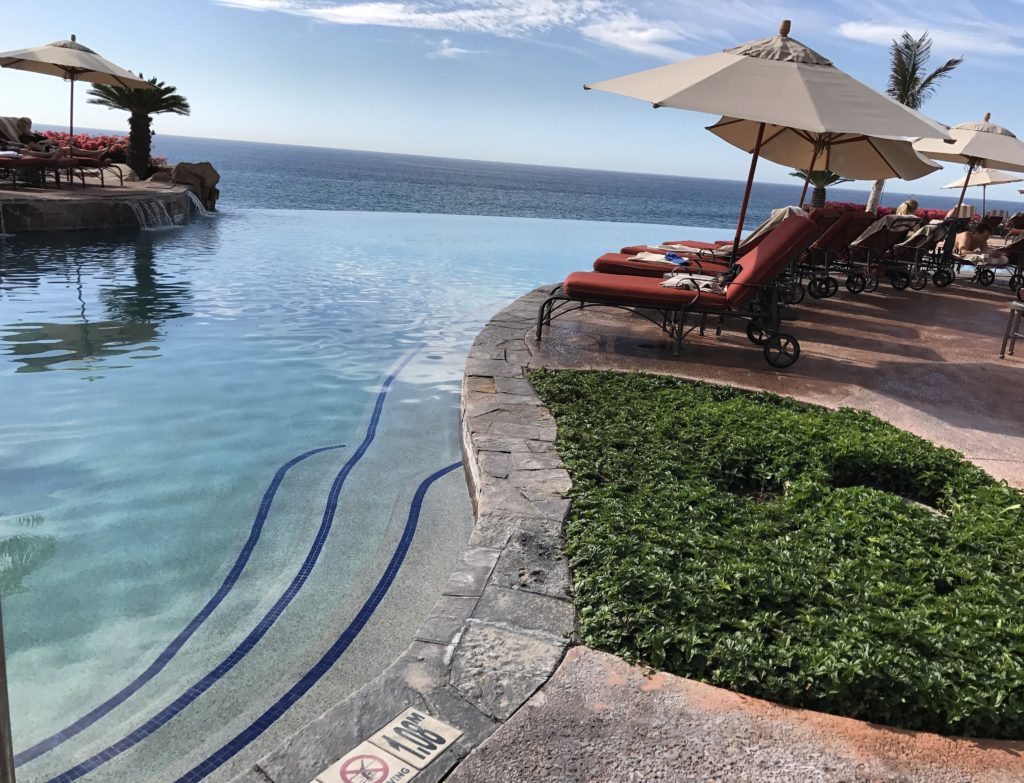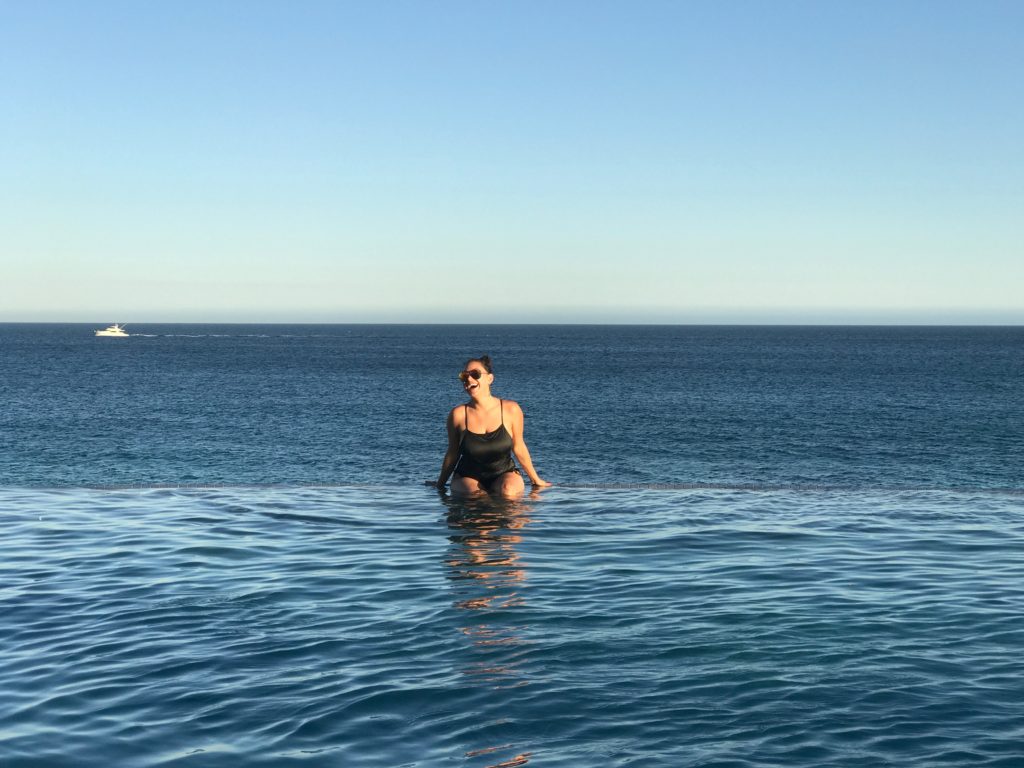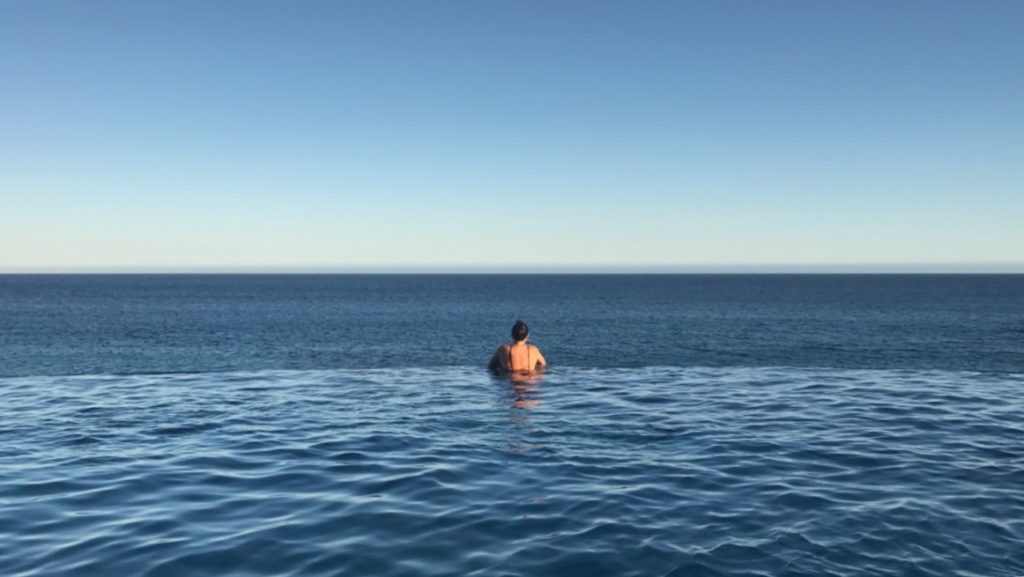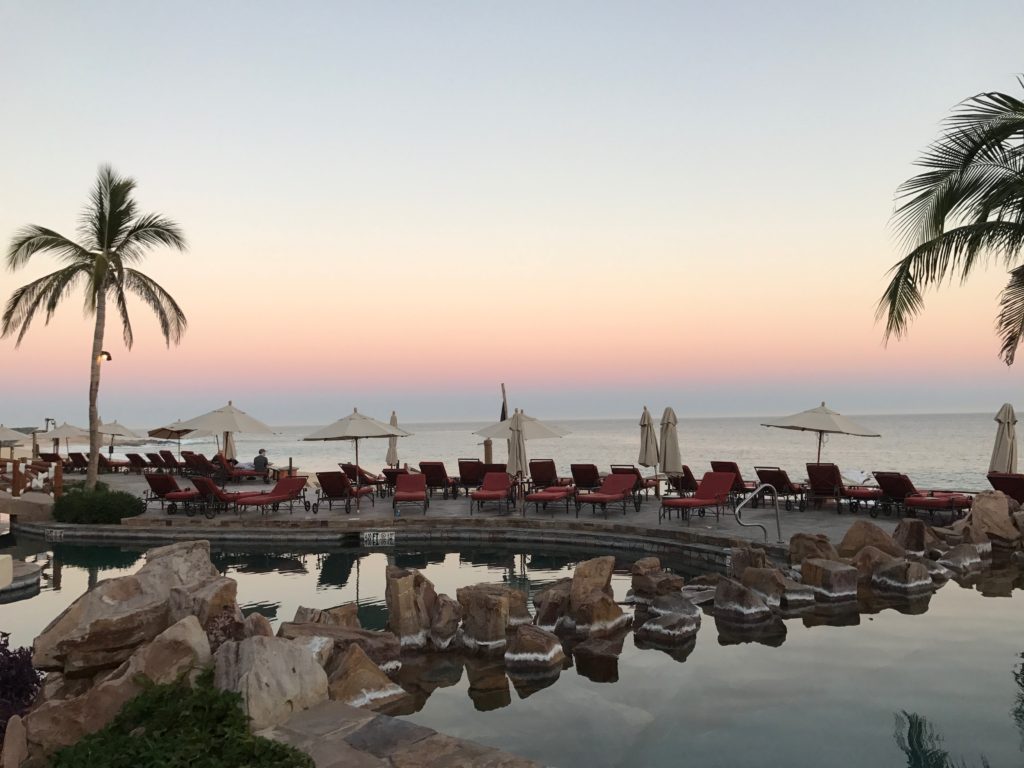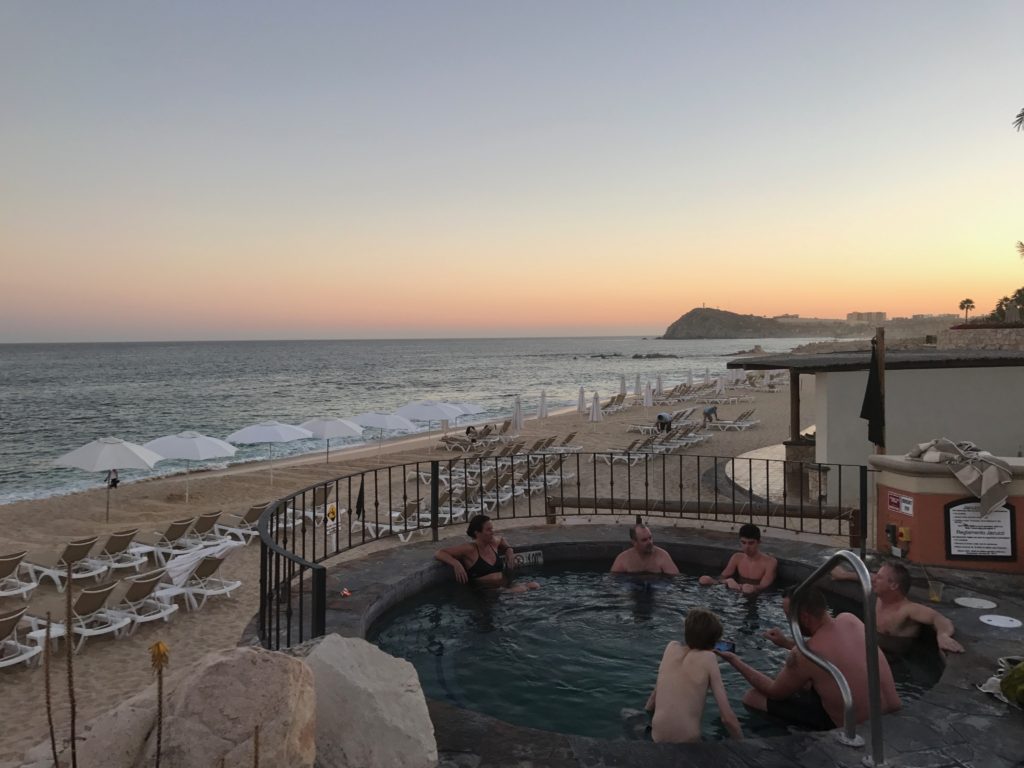 *Tip To Consider* If you intend on visiting the downtown area every day or going out at night every day, you might want to consider staying somewhere closer like we did during our first visit to Cabo San Lucas. We circled the area that's closer to downtown below: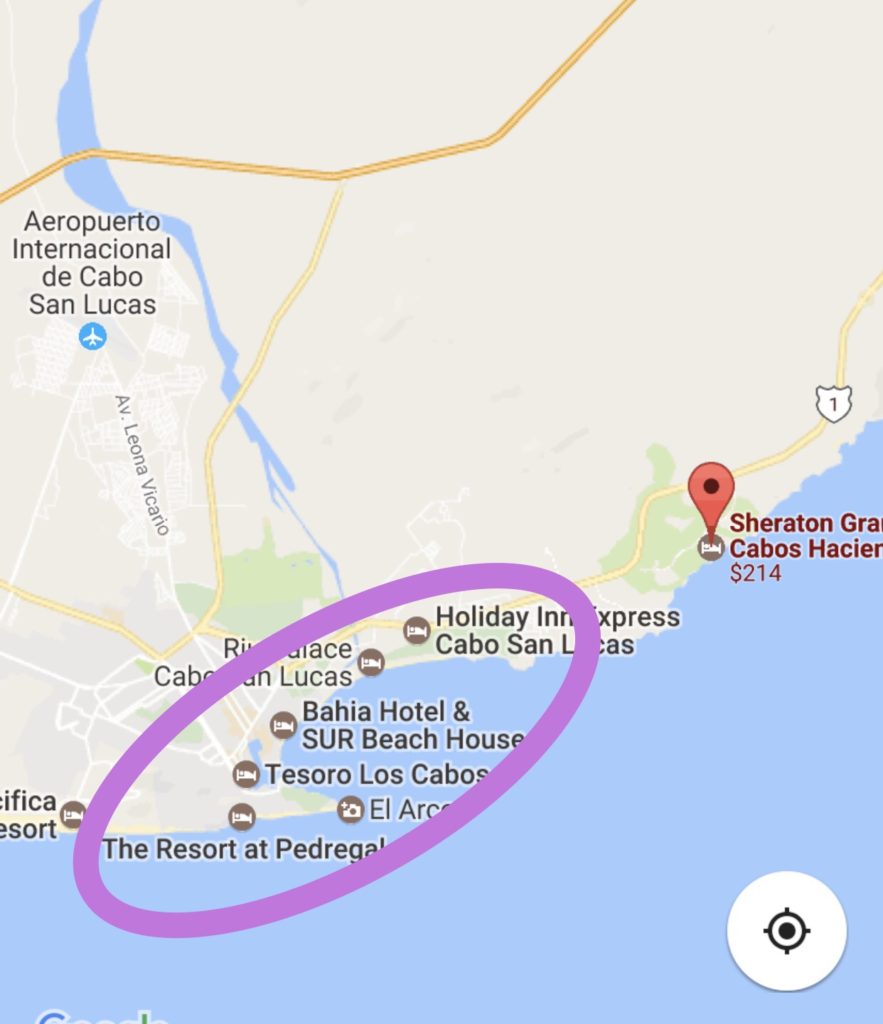 What To Do
Below we give just a few options to help you plan how you will be spending your time. There are other activities you can engage in while here. Viator and Expedia are both good options to check out activities and pricing. Remember to get cash back when booking through Expedia.
Get on a boat Taxi to take you around Pelicano Rock, Lovers beach, The Arch and Divorce beach. They will even pull up to Pelicano Rock so you can get some cliff jumping done. You can set this up once you are at Playa Medano. You will see plenty of boat Taxis lined up. We were a group of 5 and negotiated the price to 100 pesos ($5) per person. Before going on your ride, stop by a local store and pick up a pack of beers :). If you want to set it up with our driver for that day, you can contact call him at +52 (81)82909-9902 just ask him for his boat name so that you can easily locate him upon arriving at Playa Medano.

Take a cruise with Wild Cabo Tours. They have great options and the staff is awesome. The company has different tours you can select from. We did the Snorkel lunch tour. The tour had a DJ on board, open bar and they serve lunch. Snorkeling is also included in their pricing, but make sure if you do plan to participate you don't drink until afterwards. They don't let anyone who drinks prior to snorkeling get in the water for safety reasons.

Hike Mt. Solar-the tallest mountain peek in the Marina area. It is roughly a 35-45 minute hike and it will give you a 360 view of Cabo. We suggest going early in the morning (7am is a good time). To access the trail you have to go through the gate at the rescue center, you just need to ask them to open the gate for you. Make sure you leave them a donation of your choice as a "thank you". Please wear comfortable shoes and bring a bottle of water. DO NOT leave trash along the trail, take your trash with you.
Spend the day at Playa Medano catching sun and swimming. If you are looking to swim, this is the beach you come to. Divorce beach is very rough and not suggested for swimming, in fact they will often close it off to prevent people from getting in. Lover's beach is a nice area to catch some sun but there are no restroom facilities or bars around. In Playa Medano, you can walk along the beach until you hit the bars/restaurants around this area.

Chileno Beach– if you want to get some snorkeling done on your own, this beach is favorite by many to do just that. It is about a 20 minute drive from the downtown area. There are also beautiful rock formations around. Make sure you bring water shoes.
Blue Marlin Ibiza Pool Party– at Me Cabo. If you are in the mood for a day party, check this one out. The property is beautiful, it has beautiful beach views, the music was good and they have a swim up bar, must we say more? Tip: if you are looking to get a day bed, try to negotiate the price a day or two before to lock in the price.

Where to Eat
Mexico always provides delicious food options. Below we suggest just some of the many you have to try.
The Office-Guacamole, fish tacos, shrimp tacos, ceviche-the options are endless and delicious! The Office is opened for breakfast, lunch and dinner.


La Roca-(Located at the Grand Solmar) if you are looking for a restaurant that can provide you with a very romantic setting overlooking the beach, then you have to come here. Make sure you ask for a table outside! Keep in mind this restaurant will be on the pricer side but the food and service are both great.
Edith's-We came here for dinner. The food is delicious, the drinks are strong and the ambiance has a a romantic tone to it.


Top Picture via Edith's



Tacos Guss-No fancy bells or whistles, just delicious tacos for a great price. A great local spot where two can eat and drink for less than $20, this is our kind of place. If you are seeking great tacos, check this place out!
Taco Loco-we are in LOVE with their Shrimp and El Pastor tacos. The place is small with outdoor seating and they have 3 for $5 beer. Their hot sauce selection is also on point. *Excuse us while we clean the drool off our keyboard*

Restaurant El Pescador-I think by now you guys know how much we love seafood. We also prefer authentic restaurants over anything fancy. This unpretentious restaurant lets the food speak for itself. It is delicious and the prices are nice to your wallet.
Wether it be for the nightlife options, delicious food or the unique setting, we hope you are inspired to checkout the town of Cabo San Lucas, Mexico on your next trip. We will definitely be returning again. If you visit don't forget to tag us on Instagram and share with us what your favorites were.
As always, safe travels!