This summer we visited Great Britain and Europe! As requested on our Twitter page we are sharing our itinerary along with the planning behind it, budget, cost and so forth.
Clipart by: Picgifs
When planning a big trip, the sooner you can sort out "who's going" and "when" the better. Doing so helps you determine what your budget will be like and it'll allow you to start tracking down airfare with plenty of time in advance. Something to keep in mind: decide on a month and time frame but be open to dates a week before/after what you originally agree on. This is important because it gives you flexibility which comes in handy when trying to find a "good priced flight", especially if you are trying to travel during peak season like we are (summer).
Our 9-Day Itinerary
Day 1: London-Currency needed: Pounds
Day 2&3: Amsterdam- Currency needed: Euros
Day 4,5,6,7: Barcelona- Currency needed: the same, Euros
Day 8&9: London
A Whole Lot Of Europe, Not Enough Time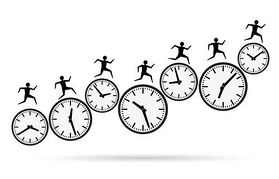 If we could have it our way, we would visit at least half of Europe but time constraints don't permit it so we had to narrow it down. This was probably the toughest part of the planning process. Note: the more people in your group the harder it'll be. We focused on trying to spend a decent amount of time in each place we decided on vs trying to jam multiple destinations in our itinerary. Since 9 days is pretty short, we prioritized our destinations and broke them down to 3:2:4, as listed above.
For our itinerary, we knew flying into London would generally be less expensive and it would also make it easier for us to fly into other parts of Europe which is why that's our starting point. Since we had to fly out of London, our trip ends back in London. None of this was set in stone until we booked our flights into Europe. Again, flexibility is key.
Booking Our Flights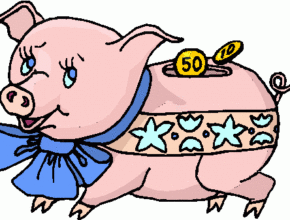 The planning for our trip started 8 months prior. At the time, flights averaged $950+ both from the East and West coast. We were aware that the time we were traveling was in high demand, so agreed to book when we found anything below $900. After tracking flights for 3 months we noticed a price drop that worked for us and booked immediately. Fares come and go so fast, you can't second guess yourself!
Round-trip flight booked from New York: $707 nonstop on British Airways.
Round-trip flights booked from Los Angeles: $840 nonstop on the way there. 1 short stop on the return. Also on British Airways.
Because the trip is 9 days, we decided to book flights to get around from one place to the next instead of taking the train. Flying within Europe is pretty inexpensive due to the low cost carrier options you have. In some cases it was cheaper for us to fly vs taking the train anyway.
Cost For Flights In Europe:
Tip: Always pay for your bags in advance when you book your flights! Saves you headaches!
London To Amsterdam: $65 ONE WAY with paid luggage on Vueling. $10 less without.
Amsterdam To Barcelona: $70 ONE WAY with paid check luggage on Vueling. $10 less without. Flying on Vueling was such a great experience. The staff was extremely helpful. The planes were also pretty comfortable despite it being a low cost carrier.
Barcelona to London: $100 ONE WAY with paid check luggage on Ryanair. We dropped the ball and forgot to print our boarding passes for this flight which meant a $50 USD charge from the airline staff. We had to go make a second line, after waiting in line for over an hour (they only opened 3 check in counters/bag drop). Despite us arriving over 2 hours early to the airport we almost missed our flight. The staff wasn't helpful AT ALL, in fact they were extremely rude. We will NEVER fly on them again.
Total for flights within Europe average: $234
As of Now Average pricing including all flights: From New York: $941. From Los Angeles: $1,074
Lodging
After doing some research, we decided to book a combination of Hotels and Airbnb rentals. Do not expect hotel rooms in Great Britain and most of Europe to be spacious, as they are not. It is also good to keep in mind most places do not have a lift/elevator in their premise. We averaged pricing for both and determined it worked in our favor the best the following way (keep in mind total prices are for a group of 5):
London Day 1: Kings Cross Inn. Hotel in the heart of London. Average Cost: $250/night. Friendly & accommodating staff. Great location and the beds were pretty comfortable for the 1 night we spent here.
Amsterdam Day 2&3: Amsterdam Harbour Apartments: Apartment rental through Expedia. Average Cost: $600. The check-in is at their main office a few blocks away from the actual apartment. The location of the apartment was perfect! Absolutely loved it.
Barcelona Day 4,5,6,7: Apartment AirBnB rental in downtown Gracia (Link HERE message the host let them know Suzzstravels referred you). Average Cost: $630. Perfect for 4-5 people. It is located pretty close to all the "main attractions". The apartment is well kept and staying in this area really makes you feel like a local. Note: there's currently no elevator in the building & there are stairs to go up to the apartment. There are so many little restaurants and shops around this area.
New to Airbnb? Get $35-$40 off your first rental click HERE.
London Day 8&9: Airbnb apartment rental in Bricklane Shoreditch the area known as "Banglatown". Average Cost: $400 Total The apartment was in a great location with plenty of restaurants and shops in the area. The only complaint we had in regards to the apartment is that it can get pretty loud early in the mornings, so if you intend on sleeping in this might not work for you.
TIP TO REMEMBER: It is important to note that every place we booked was very strict with the time of check-in with the exception of 1. It all has to do with the time the party before you checks out and the time they need to clean the rooms. We understood this and it is important you do too, because depending on the time your flight arrives you may find yourselves really tired to go out and explore until your room is ready.
Average Total in Lodging: $1880. Cost per person: $376

Total cost for flights and Lodging per person: $1,298-$1,431
Day to Day Itinerary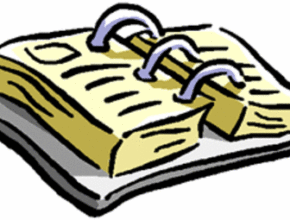 In order for us to maximize on the time we have in Europe we built an itinerary laying out what we intend to visit on each day. This will help us with time management and to ensure we visit the places we find the most interest in. The itinerary groups the sights closest to each other and excludes things like where we plan to eat (with the exception of one or two places) or things we plan to do at night.
London 3 days
DAY 1
London Eye Ferris wheel
Big Ben
Trafalgar Square

DAY 2
Borough market
Tower Bridge
The Shard
Cocktails At The London Cocktail Club

DAY 3
Buckingham Palace
The Westminster Cathedral
Afternoon tea at The Balcón inside the Sofitel ST James

Amsterdam 2 days
Check our other guide to Amsterdam HERE.
DAY 1
The west church (Westerkerk)
Noorderkerk church
A canal boat ride
Keukenhof Gardens

DAY 2
Vondel park.
Anne Frank Museum

Barcelona 4 days
DAY 1
Gothic quarter
Las Ramblas
Brunch at: Milk Bar & Bistro
La Cathedral
d'Art de Catalunya
Lunch/Dinner: Bar Omar

DAY 2
Miguel Torres Winery
Monserrat Monastery
Sitges
Can Dendê

DAY 3
Bunkers of Carmel
Fountain of Montjuic
Brunch: Caravelle
Arc de Triomf
Casa Mila
Casa Batllo
Lunch/Dinner: Can Solé Norma recommends their Lobster Paella

DAY 4
Nova Icaria Beach
Passeig de Gracia
Stop by Flax & Kaleaporter
Park Guell
La Sagrada Familia
Converters & Adapters: Note: you will need a different set of adapters for the U.K (London) and for Europe (Amsterdam and Barcelona). The adapter allows your regular two prong plug to fit into a U.K Socket or a European Socket. Items such as your cellphone and camera chargers usually convert their own voltage and don't require anything else. For larger appliances you will need a voltage converter. The U.K and Europe run on 220v while the U.S runs on 110v so you will need a converter than converts the voltage for you. Make sure you get something with enough watts for the appliances you plan to use it on. I had to use a converter for my hair dryer.

You can shop adapters here:


Shop Voltage Converters here:

Transportation tip: If you need a cab in Europe download Hailo (it's now called My taxi) you can request a cab through it and it allows you to prepay if you wish. It came in handy when we didn't want to use cash. If hailo isn't available where you are, try Uber or Gett ($10 first time user credit HERE)
There you have it; the planning, budget, costs and Itinerary for our Summer Europe trip. We hope you find this useful in booking your next trip! As always, safe travels!