Traveling Solo is still something a lot of men and women won't do out of fear. However, every day someone decides to face that fear and explore the places they desire to explore without having to wait on others to do so. Below we share Kasie's solo experience, what made her do it along with additional tips to help inspire you to book that trip and go!
Guest Blogger Edition
Hi everyone, I just got back from my FIRST EVER solo trip to The Big Easy (aka NOLA, aka New Orleans, aka the 504!) and let me just say it was beyond amazing!
What Made Me Do It
This was the most spontaneous, random, nerve-wrecking decision that I have ever made in my life! Anyone who knows me personally will know that this was extremely out of my comfort zone. I would always look at solo travelers like "Wow! That's dope…but I couldn't do it!" The thought of being in a unfamiliar place completely alone was out of the question for me.
"So what the heck made you want to go?!" To start, my flight was booked back in January and I had already been saving up for it. I wasn't originally going alone but life happens so I was faced with the decision to either cancel or YOLO it and just go!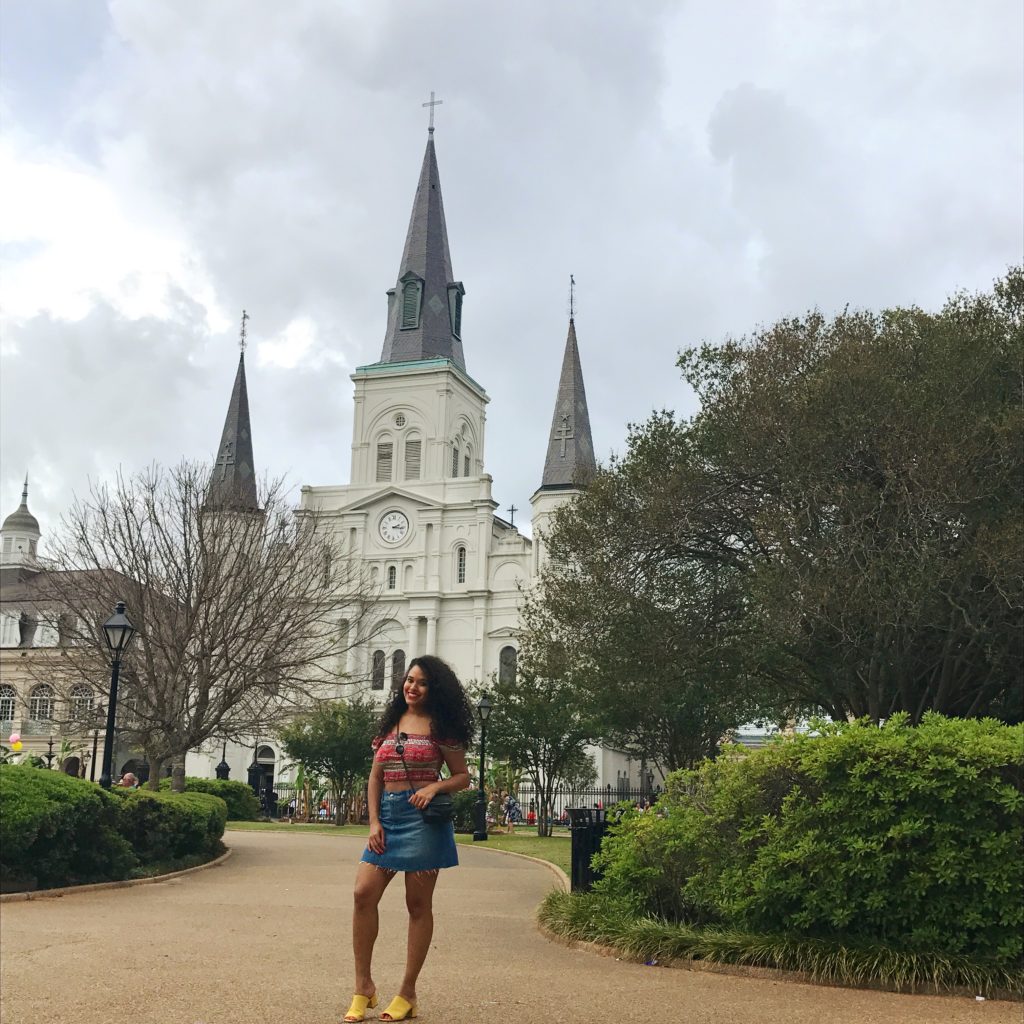 I made my decision two weeks before my trip. Yes, VERY last minute! I asked input from a few of my friends and they pumped me up! "Just go! You'll have fun." "You already paid for half of it, might as well just go!" So I decided to go for it. I am so happy I did! I feel so proud of myself. I conquered one of my biggest fears. I do admit I was freaked out because I LITERALLY read every single possible post on the internet! Every blog, every discussion board on trip advisor etc. Many of them said that NOLA was "dangerous" especially for a solo woman. I am glad i didn't listen to what i read, because to be honest, I never felt "unsafe" while I was there. It's all about using your common sense and street smarts. Would you go into a dark alley at 2AM alone in NYC after leaving a bar? No! So why would you do it in New Orleans?
Planning But Not Overthinking It
I researched things to do ahead of time and booked a few tours on Expedia.I could have done it once I was in New Orleans, but since I was going to be alone I wanted to have my itinerary pretty scheduled out so I wouldn't panic over there!
Coincidentally mid way through my trip an old college friend happened to be out there. Look at how the universe looks out, my heart was so happy! I got to meet up and hang out with him. It was nice to see a familiar face!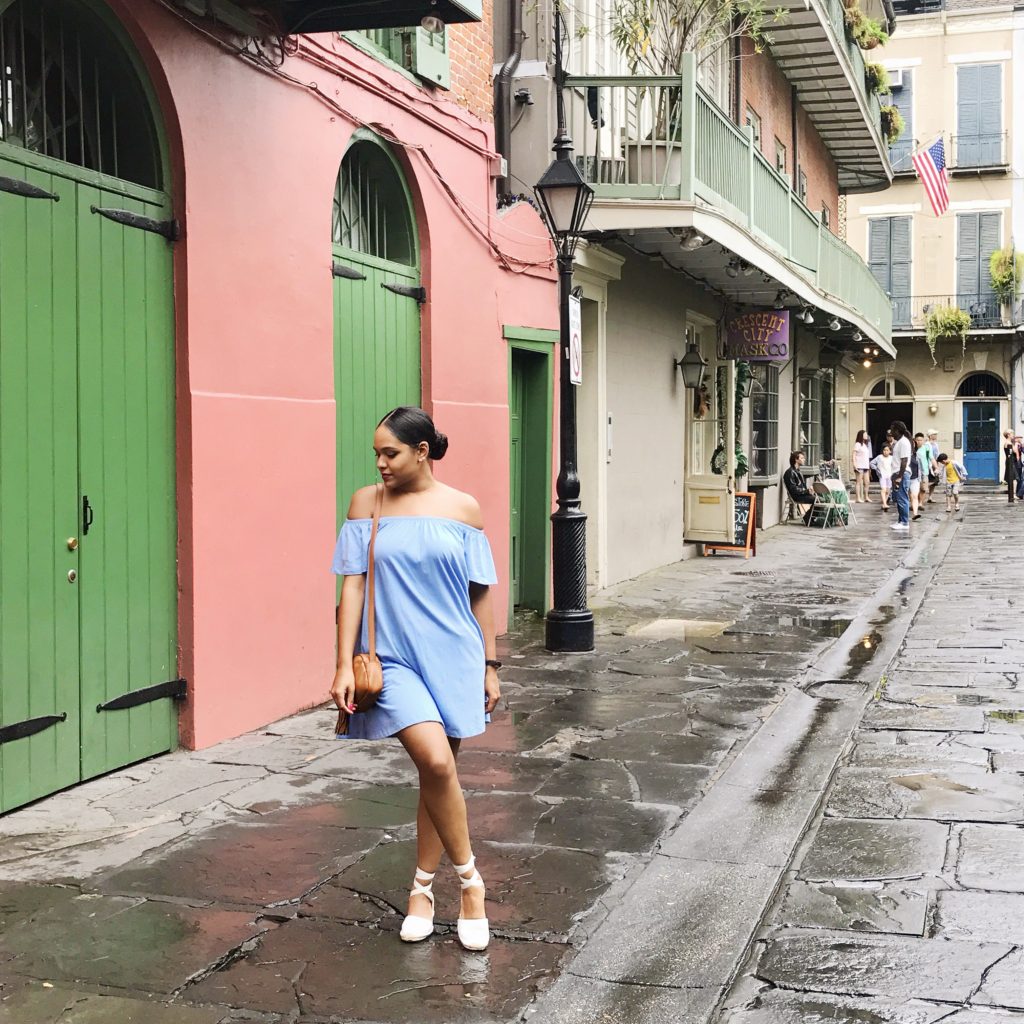 If you are planning a solo trip or just thinking about doing it – JUST DO IT! I promise you that it'll be worth it. Is it scary? Hell yeah! It's the type of scary feeling that builds up anticipation and once you are there you realize it is the best decision you could have made for yourself and by yourself. If NOLA is on your list, I definitely recommend it as a destination for a solo trip. The French Quarter is filled with visitors and everyone is so nice! The southern hospitality is super real. Sometimes you just can't wait on friends or family to join you on experiences, you just have to go out there and find your own adventure.
Ps: We have an itinerary for New Orleans HERE.
Additional Tips for solo travelers in NOLA
Book your hotel in the French Quarter. I stayed at "Hotel Royal" on Royal St. This hotel was perfect for me personally. It did not have a lot of amenities but that was okay for me. The hotel was budget friendly, which was important for me considering I booked 2 weeks before Easter. It was also within walking distance from everything! It was close enough from the craziness on Bourbon, but still far away enough to get a decent night's rest.
Book some tours. I did the Oak Alley Plantation Tour which was beautiful! I had also booked "The walking Tour" of the Garden District/Lafayette Cemetery but then cancelled it because I decided to do it on my own. If I stayed one more day I would have done the Swamp Tour. Doing tours allows you to meet other solo travelers and groups as well. Make a friend! Just make sure you do your research so you go on things you will enjoy. Expedia has a lot of great options.

The Oak Valley Plantation

Use Ebates to get cash back on hotels and tours on Expedia. This tip can be apply for anytime you travel, not just for solo travel but who doesn't want some $$ back? Hello!
Don't wander into quiet and dark streets alone at night. Again, this is common sense, but it can be easy to forget the simple things. Rule of thumb, don't do things you normally wouldn't do back home. Use more caution. Stay in bright areas where you can see people and you can be seen.
Wear Comfortable Shoes! The French Quarter requires a lot of walking especially if you're just exploring. My legs and shins were hurting 3 days after my trip!
Write it down on paper!One thing I did before I left was to write down any important phone numbers of people I would needed to reach in case I lost my phone or if it got stolen etc. Write those names on on paper, keep a copy in your room and one on you.

Always have someone back home aware of your whereabouts. On the iPhone you can send your location to friends or family. Check your phone model to see if it has something similar. I did this every few hours just so my family and friends had an idea of where I was located.

Keep a charger with you. One thing I wish I did have was a portable charger. It would have been easier to charge my phone in my bag instead of having to stop every now and then to do it. Traveling alone means you can't rely on someone else to have their phone for pictures or calls.

Talk to the locals! You will learn so much from them. After all, nobody knows a town better than its people! Ask them for recommendations, they have them
Have some cash or coins on you. There are so many talented musicians in the French Quarter, they will appreciate a dollar or two. Also, you will notice a lot of homeless people in NOLA. They really do not bother at all but if you feel like being a good Samaritan, drop them a dollar or two.
Lastly, just EAT, EAT, EAT! New Orleans is known for their amazing cuisine! You will be too busy eating to even care if you are alone or not. The food is so delicious, you will actually be glad there isn't anyone else to share your plate with!
A solo trip is such a liberating experience! You are forced to trust yourself and your decisions. It is a great way to just spend some very necessary quality time alone, which we all need!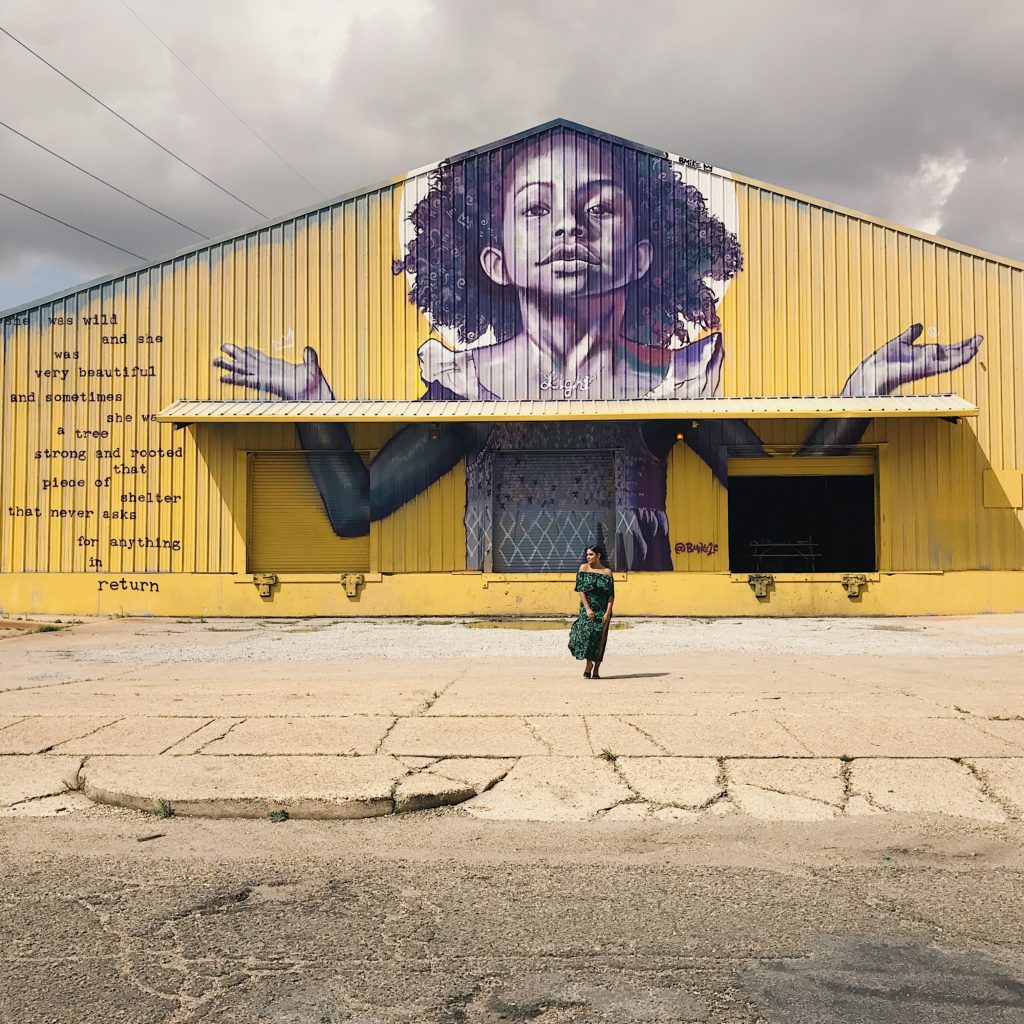 Safe Travels,
Kasie R
Follow her on Twitter @KasieRose_
See some more awesome pictures on her Instagram